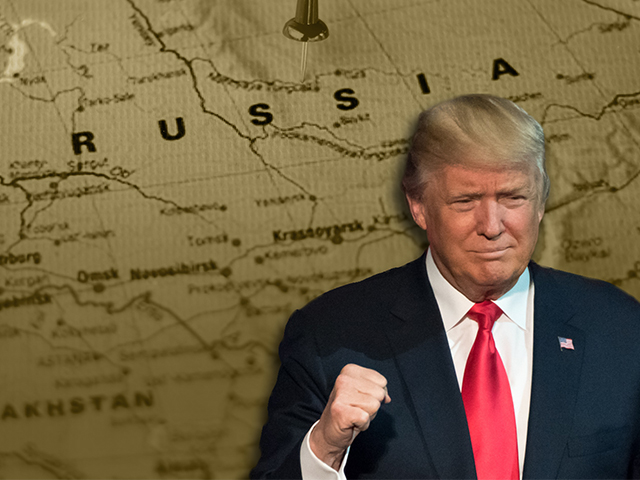 Special Counsel Robert Mueller filed a massive indictment on Friday, charging Russian organizations and individuals for what they describe as an elaborate, years-long scheme to interfere with and influence the 2016 U.S. presidential election. The indictment accuses Russian firm Internet Research Agency LLC, and a slew of individuals working with them, of "impairing, obstructing, and defeating the lawful functions of the government through fraud and deceit for the purpose of interfering with the U.S. political and electoral processes, including the presidential election of 2016." Here are the key takeaways from the 37-page court filing.
1. Fake Social Media Accounts
The indictment is consistent with rumors that Russian actors used social media to interfere with 2016 election, alleging that the individuals involved created fake U.S. identities and used social media with the purpose of attracting an American audience, claiming to be run by American activists. They also allegedly stole the identities of real Americans to post on social media accounts, using the accounts "to reach significant numbers of Americans" in order to interfere with the American political system and presidential election.
One of the accounts that they allegedly controlled was the Twitter account @TEN_GOP, which falsely claimed to be controlled by the Tennessee Republican Party. That account drew more than 100,000 followers.
Other fake social media accounts dealt with societal issues  like Black Lives Matter, immigration, and religion. Fake groups had names like "Secured Borders," "Blacktivist," "United Muslims of America," and "Army of Jesus."
2. Support for Donald Trump and Bernie Sanders
The methods that those involved allegedly used included posting negative comments about candidates, including Hillary Clinton, Ted Cruz, and Marco Rubio, while supporting the campaigns of Donald Trump and Bernie Sanders. From mid-2016 on, the alleged activities focused on support for Trump, through various methods including rallies, as detailed below.
3. Rallies and Advertisements
They also bought ad space on social media under American names, the indictment says, and staged political rallies in the U.S. while posing as grassroots organizations. One such rally was allegedly in June 2016 called "Support Hillary. Save American Muslims." Other rallies mentioned in the indictment supported Trump and took place in Florida on August 20, 2016. Others were allegedly organized for New York and Pennsylvania.
Advertisements included statements including, "Hillary Clinton Doesn't Deserve the Black Vote," "Trump is our only hope for a better future!" and  "Vote Republican, vote Trump, and support the Second Amendment!"
4. Contact with the Trump Campaign
The indictment claims that the defendants and others who worked with them used fake personas "to communicate with unwitting members" of the Trump campaign, as well as their volunteers and supporters. There's no indication in this indictment that anyone in the Trump campaign was aware of the alleged Russian activity.
5. Discouraging Minorities from Voting
As the election drew nearer, the indictment says, they used their fake personas to "encourage U.S. minority groups not to vote" in the presidential election, or to vote for a third party candidate. One example is from the Instagram account "Woke Blacks," that said:
[A] particular hype and hatred for Trump is misleading the people and forcing Blacks to vote Killary. We cannot resort to the lesser of two devils. Then we'd surely be better off without voting AT ALL.
Another, from November 3, 2016, from the account "Blacktivist," said "Choose peace and vote for Jill Stein. Trust me, it's not a wasted vote.
6. Destroying Evidence
The indictment alleges that to avoid getting caught, they "deleted ad destroyed data" such as emails and social media accounts, as well as other evidence. This destruction allegedly started around June 2014 and continued well after the election, into September 2017.
7. Their Alleged Goal? To Create Chaos
According to the indictment, the goal of the operation was "to sow discord in the U.S. political system."
The indictment notes that the Russian actors failed to register as foreign agents conducting political activity in the U.S., and made expenditures related to the election without properly disclosing them.
The charges include conspiracy to defraud the United States, aggravated identity theft, conspiracy to commit wire fraud and bank fraud
Have a tip we should know? [email protected]