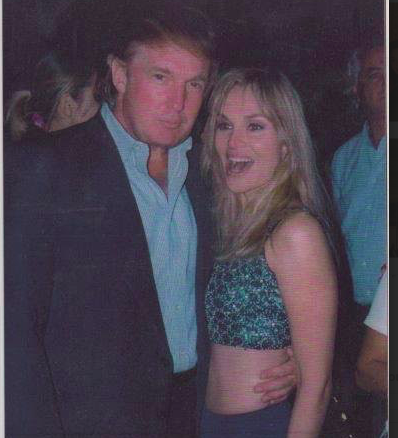 About 8 minutes after LawNewz.com posted an exclusive interview with Jill Harth, who claimed that Donald Trump sexually assaulted her while they did business together in the 1990's, Trump's campaign emailed us. Minutes later, in the midst of the Republican National Convention, Trump got on the phone to deny the allegations.
"If you look in the National Enquirer, there was a story in there that she was in love with me. The woman has real problems," Trump told LawNewz.com in a phone call.  "It's ridiculous, I've never touched this woman."
As LawNewz first reported in February, Harth filed a lawsuit against the real estate mogul in 1997 accusing him of sexual assault, including "groping" her under her dress on several occasions, "forcibly" moving her to his daughter's bedroom at Mar-a-Lago in an "attempted rape," and repeatedly and aggressively propositioning her. On Monday, Harth not only stood by those allegations in an interview with LawNewz founder Dan Abrams, she also demanded that Trump retract his statements earlier this year in which he called some of her claims "false" and "libelous." She's now retained high profile attorney Lisa Bloom. Bloom is also representing one of the alleged sexual assault victims who filed a defamation case against Bill Cosby. Harth met Trump in 1992 when he sponsored some beauty pageants that her company was reportedly hosting.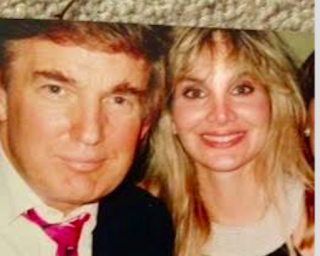 In an attempt to discredit Harth, late this evening, his campaign sent us these 2015 and 2016 emails from Harth in which she inquired about a job opportunity.  Harth is now working as a makeup artist.
She wrote, according to an August 2015 letter provided by the Trump campaign: "I also would like to show my support for Donald and his campaign. I am offering my services to do his grooming and get him perfectly camera ready for photos and Hi-Definition TV. I have always been very fond of Donald and I CARE about him as he helped me see the light and get out of the very damaging and abusive relationship I was in. I am so different and much better than I was before."
In an interview with Abrams on Monday morning, Harth acknowledged that she offered to do Trump's makeup and even attended a rally. But, she said, she is still standing by her allegations.
"I said to him in a conversation if anyone brings up to me anything about that past, I am not going to say anything negative and he thanked me for that," Harth told Abrams,  "I thought that was an agreement that he wasn't going to say anything and I wasn't going to say anything either. That answer was my way of not starting trouble."
Harth said that all changed after the The New York Times published a story about Trump's treatment of women and included her deposition statement which said Trump groped her under the table at the Oak Room of the Plaza Hotel during a business meeting. Trump blasted the story as "false." His daughter, Ivanka, told CBS News that her father "is not a groper." That's when Harth said she decided to speak out, and she said, despite the past, she is standing by the allegations she first put forth in a lawsuit in 1997. Her lawsuit was reportedly dropped as a stipulation of a separate legal settlement.
"Ms. Harth maintains that after her 1997 sexual harassment lawsuit against Donald Trump was resolved, she forgave him, "let bygones be bygones" and moved on with her life," Lisa Bloom, her attorney, told LawNewz.com in a statement.  "However all of that changed, Ms. Harth says, when he effectively called her a liar and Ivanka Trump said her father was 'not a groper.' This, to Ms. Harth, was rewriting history and denying the truth of her experience and that's why she is bravely speaking out now."
"I hardly even know this woman. I wouldn't even know what she looked like at this point, " Trump told LawNewz.com, "Why would she go to a rally and cheer, standing in line waiting for pictures," Trump said. He did admit he spoke with her briefly at the rally.
LawNewz.com will post the entire unedited version of Jill Harth's interview tomorrow. 
Have a tip we should know? [email protected]
Rachel Stockman - President / On Air Host