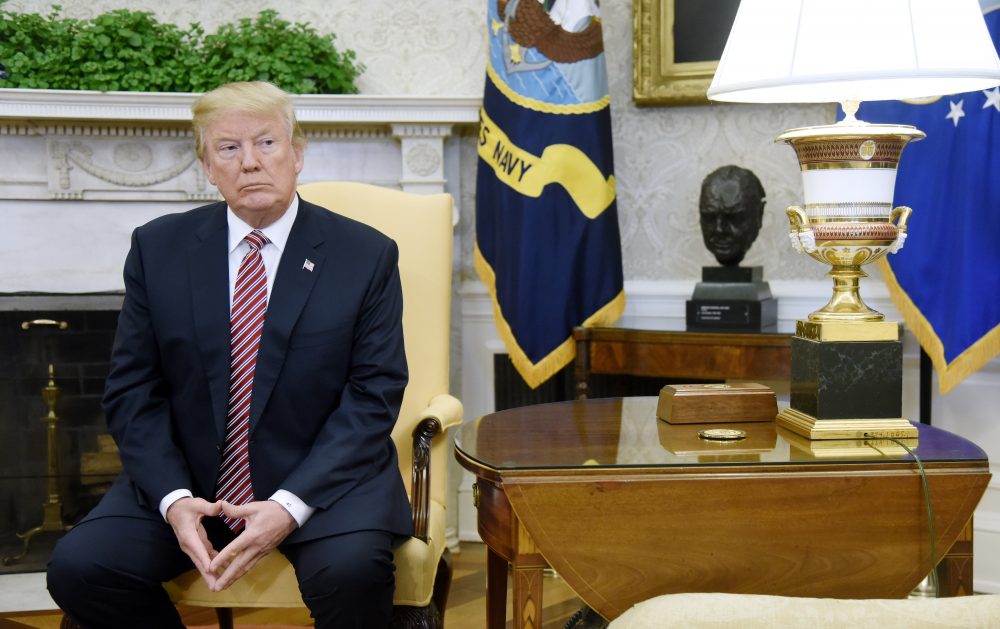 Rachel Brand just outmaneuvered President Trump, and it's pretty fantastic. Brand, the #3 at the DOJ (under Jeff Sessions and Rod Rosenstein) ended her long career as a government lawyer Friday, and left the DOJ for greener and less precarious pastures. In doing so, Brand made a statement many of us can get behind—that she'd rather work at Walmart than risk being part of the Trump administration for one more day.
As Trump's ever-intensifying obsession with Robert Mueller and the Russia investigation continues, Brand knows what we all know – that it's only a matter of time. Trump will clearly try and oust Mueller in some way. Although the president himself lacks the legal ability to fire Mueller, his best option would be to pull a Nixon and order his AG to do so. Sessions is recused, so for all things Russia, Rod Rosenstein is on deck. If Rosenstein refused (as did Nixon's Deputy Attorney General), the next in line would be Rachel Brand; rather than risk becoming the next Robert Bork (the man who carried out Nixon's bidding, later to find himself a failed Supreme Court nominee), Brand made a quick exit and took a sweet private sector job as Walmart's top lawyer. If Brand stayed, she would likely have found herself in the untenable position of absorbing the president's order to fire Mueller; rather than refuse and be fired, or comply and become complicit, Brand took the smart money and excised herself entirely.
Brand's strategic exit may have also been influenced by peaking FISA drama. Last week, the battle of dueling memos centered around a 2016 FISA warrant executed against then-Trump adviser Carter Page, the White House taking the position that the FBI went too far with too little. Rachel Brand has, in the past, advocated for extension of FISA law, saying that FISA "has been valuable and effective in protecting the nation's security." Last year, in a Washington Post op-ed, Brand passionately argued for the extension of Section 702 of the Foreign Intelligence Surveillance Act ("FISA"):
"To keep us safe, our intelligence agencies must be able to "connect the dots" between the various pieces of information the government already lawfully possesses. In reauthorizing Section 702, Congress must not forget the lessons we learned from 9/11."
While Brand's position had nothing to do with Trump, Russia, elections, or collusions, her pro-FISA stance can't be making the Administration too comfy right now.
I'd like to think that Brand's move was motivated as much by integrity as it was by self-preservation. Her departure – just nine months into a prestigious position, and before she became subject to major media scrutiny — rings with the kind of principle-over-politics attitude that has become far too rare in post-Trump America. Brand is 44 years-old, a gifted lawyer, and a mother of two. I'm guessing she has no time for Trump and his shenanigans. Instead of following the lead of so many close to this White House, and hanging on, hoping that somehow things will resolve in their favor, Brand cut her losses, cut her ties, and got the hell out of Dodge. Good for her.
(Photo by Olivier Douliery-Pool/Getty Images)
This is an opinion piece. The views expressed in this article are those of just the author.
Elura Nanos - Columnist & Trial Analyst, Law & Crime; CEO Lawyer Up