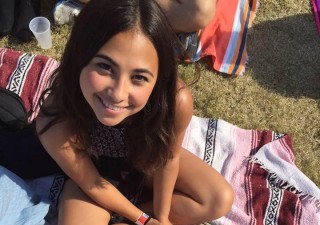 After a freshman at the University of Texas was found dead on Tuesday, police were trying to determine who was responsible. On Friday, Austin Police Chief Art Acevedo announced that officers had apprehended a suspect, 17-year-old Meechaiel Criner, CNN reports.
Criner had been taken to a homeless shelter on Monday, after he was found near a trash fire close to the University of Texas campus. The next morning, the body of the student, Haruka Weiser, was found. When police released surveillance video of a possible suspect, firefighters remembered the fire, and a woman who saw someone ignite the blaze told police that he looked like the person in the video. The video showed a man walking with a bicycle and bag that may have been Weiser's, and police found items at the fire scene that are believed to have belonged to Weiser. Criner was arrested at the shelter on Thursday, and according to NBC News, he had Weiser's bag and a bicycle that resembled the one in the video.
"We are very certain that the subject we have in custody is the suspect responsible for the death of this beautiful young woman," Acevedo said Friday.
Criner is being charged with first degree murder.
[h/t CNN, image via Facebook]
Have a tip we should know? [email protected]