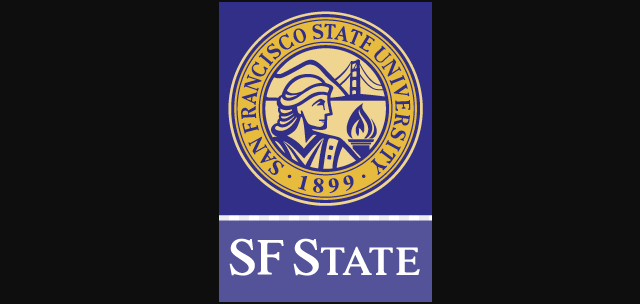 A lawsuit filed in federal court last week accuses San Francisco State University (SFSU) of a "consistent pattern of anti-Jewish animus" based on numerous events dating back to 1968, when the university established its College of Ethnic Studies.
One such event occurred just last year when the Israeli mayor of Jerusalem, Nir Barkat, was heckled during a speech on campus organized by SF Hillel, a student group focused on Jewish life. Members affiliated with another student group, the General Union for Palestine Students, shouted slogans at Barkat, prompting attendees to huddle close to him in order to try and hear his remarks. The complaint notes:
"With their verbal assaults, angry gestures, and hostile actions, the disrupting students physically threatened Plaintiffs and others in attendance, who feared for their safety."
In addition to the disrupted speech and the opening of an ethnic studies department, the lawsuit lists numerous acts of hostility and charged language occurring on the SFSU campus over the past few decades.
A disturbing picture emerges of the university in the complaint filed on behalf of six Jewish students including anti-Semitic tropes such as a mural featuring Stars of David intertwined with dollar signs and the words "African blood".
The lawsuit was filed by the Lawfare Project–not to be confused with Lawfare, the national security blog run by Benjamin Wittes. The Lawfare Project describes itself as the "the legal arm of the pro-Israel community" and is run by Brooke Goldstein, a political lightning rod who has feuded with Wittes in the past. Goldstein raised eyebrows last year by saying–on video–that Palestinians do not exist.
Defendants named in the suit include SFSU president Leslie Wong, the university's trustees and the California State University system.
[image via San Francisco State University]
Follow Colin Kalmbacher on Twitter: @colinkalmbacher
Have a tip we should know? [email protected]