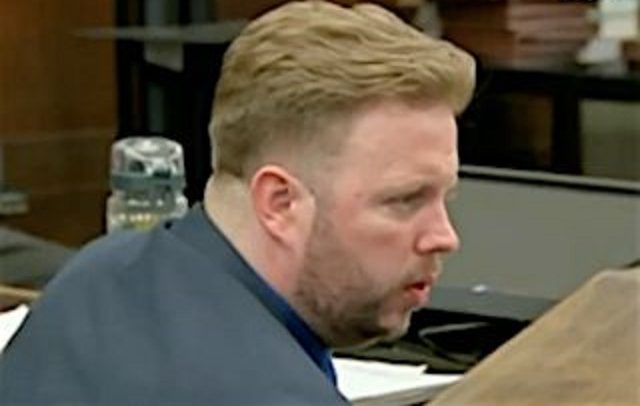 A Boston jury has convicted Michael P. McCarthy of second-degree murder in the death of two-year-old Bella Bond, originally known as "Baby Doe," his girlfriend's daughter.
The final jury of eight women and four men began deliberating at 1:42 p.m. Eastern on Tuesday, June 20th.
The jury ultimately had to weigh the credibility of the girl's mother, Rachelle Bond, an admitted drug user who became pregnant with the victim while she was homeless and who received a sweetheart plea deal on accessory to murder charges in return for testifying against the defendant.
Prosecutors alleged McCarthy killed the girl and then threw the girl's body into what is known as the Reserve Channel, a docking area leading out of Boston Harbor.
A passer-by found the little girl's body on a shoreline on the opposite side of the harbor on June 25, 2015, several weeks after the murder was alleged to have occurred.
A computer-enhanced image of what the girl probably looked like in life was named "Baby Doe." Authorities shared the image on billboards and on the Internet while they struggled to identify her. A friend of McCarthy's eventually made the link after Rachelle Bond told him that McCarthy killed her child.
Defense attorney Jonathan Shapiro argued that Rachelle Bond is the real killer.
"The only evidence in this case that McCarthy committed the crime is the testimony of Rachelle Bond," Shapiro said during closing arguments. He reminded jurors that there was no DNA evidence, no fingerprint evidence, and no hair linking McCarthy to the crime.
"Without her testimony, the prosecution has no case at all," he said.
Shapiro pointed out that Rachelle Bond, who claimed to have seen the alleged murder, kept changing her story when asked about the little girl's disappearance. She even continued to cash and even recertify social services payments earmarked for Bella after the little girl was dead. Shapiro argued that Bond finally pointed the finger at McCarthy when she realized the "lies" were closing in on her.  Then, she told one of McCarthy's childhood friends that McCarthy was the killer and claimed she was afraid to come forward out of fears he would kill her, too.
In return for pleading guilty to being an accessory to her daughter's murder and for cashing the girl's social services payments, Rachelle Bond faces credit for time served and two years of probation.  Authorities are expected to release her from custody at the conclusion of this trial, so long as prosecutors believe her testimony was accurate.
The most severe version of Rachelle Bond's testimony involved claims that Bond walked into a room in the apartment she shared with McCarthy to see him punching Bella so hard that the girl's body bounced off the mattress Bella was lying upon. Rachelle Bond claimed the girl was "swollen" and "gray," and that despite CPR, the girl died.  The mother's memory was foggy, though, she claims, due to drug use. A medical examiner testified that Bond's story was unlikely based on Bella's injuries.
McCarthy is facing a mandatory life sentence, but will be up for parole after a period of time to be determined by the judge at a hearing on Wednesday.
Have a tip we should know? [email protected]
Aaron Keller - Deputy Editor-in-Chief