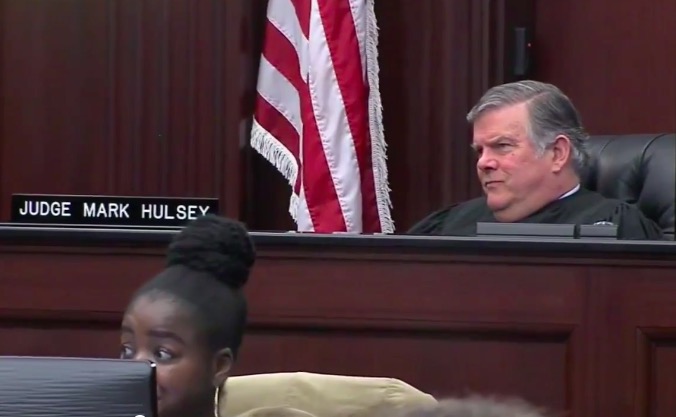 A Florida judge who was under fire for controversial and racist remarks abruptly resigned amid an impending Florida House of Representative impeachment probe.
Duval Circuit Judge Mark Husley III, 66, was under investigation after complaints that he called a female staff attorney a "bitch" and a "c**t" and allegedly said blacks should "get back on a ship and go back to Africa." According to the Tampa Bay Times, he was also accused of using offensive language towards women by comparing them to "cheerleaders who talk during the national anthem." The State's Judicial Qualifications Commission was probing the judge, when he was accused of interfering with the investigation.
Husley is accused of 18 violations of the judicial code of ethics, and a violation of state election law. Interestingly, Husley won reelection even after the allegations came to light last July.
He resigned on Monday writing the following in a letter:
"Since my re-election in 2016, my assigned duties have been to assist other Fourth Circuit judges. Accordingly, the immediate effect of my resignation will not prevent the discharge of judicial work for the citizens. … It has been an honor and privilege to serve the people of the State of Florida."
According to documents obtained by News4 Jax, investigators were going to testify at Husley's hearing at the Florida House of Representatives with potentially damning evidence, claiming he was unprepared for criminal cases including a death-penalty trial. According to the report, the investigators also had evidence he committed a misdemeanor.
[image via screen grab New 4 Jax]
Have a tip we should know? [email protected]
Rachel Stockman - President / On Air Host