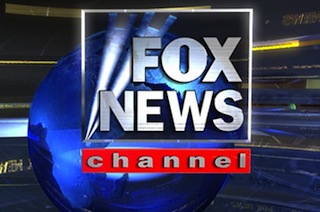 This week, federal judge Vernon Broderick appointed a mediator after a former Fox News hair/makeup artist filed a claim against the network for discrimination. Three hair and makeup artists filed their original complaint with the U.S. Equal Employment Opportunity Commission. The women claim network executives favored their male colleague, and subjected them to ongoing harassment in the workplace.  However, on June 27, one of the stylists, Lena Jemmott, filed an additional lawsuit in federal court against Fox News Network, and Fox Business Network. That claim is now going into mediation.  The lawsuit was filed approximately a week before Gretchen Carlson filed her lawsuit, but has not been as widely covered.
In their complaint with the EEOC, the women say one of their male colleagues harassed them including calling them "bitches" and "girls." The complaint reads:
The Company's Human Resources Department will confirm that on June 24, 2014, Mr. Stenson (their male colleague) displayed on his iPad a video of a transgender woman describing sexual acts in graphic language to Ms. Jemmott, Ms. Walsh and Kimberly Guilfoyle, one of the on-air personalities at Fox News. It appears though this was reported to HR, no disciplinary action was taken against Mr. Stenson.
Another makeup artists texted an interaction she had with one of the guests:

Fox News apparently fired the three women for misconduct, including sending "threatening" text messages. However, the women claim their terminations were unjust, discriminatory and retaliatory. Lena Jemmott, who also filed the federal lawsuit, claims she was also subject to race and religious discrimination because she is Black and a Muslim. She claims Fox News fired her and called her a "ticking time bomb" who was "mentally unstable."
"If it was really just a matter of time until this black Muslim 'ticking time bomb' got 'aggressive and violent' how could she have worked with these co-workers in relative peace," the complaint reads.
In their response to the complaint, Fox News denied many of the claims, and said their actions were not discriminatory. The network is trying to get the complaint dismissed. In New York federal court, it is typical for a Judge to assign a mediator to see if both sides can work out their issues privately. As for the EEOC claims, Fox News said the commission was not able to find any violations of law.
Again, only Ms. Jemmott's claims appear headed for mediation. Messages left with her attorney were not returned. We are also awaiting further comment from 21st Century Fox.
Have a tip we should know? [email protected]
Rachel Stockman - President / On Air Host