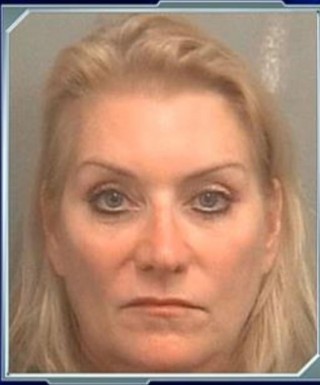 This is a daily round up of the news around the country surrounding judges, and attorneys who find themselves in legal trouble.
Florida Judge who was facing a disciplinary deadline over alleged 2013 drunk driving incident, to resign
The Sun-Sentinel is reporting that Broward County Judge Cynthia Imperato will resign.  She was arrested in 2013 by the Boca Raton police on suspicion of drunk driving.  At the time of her arrest, she allegedly flashed her judge's ID instead of the requested driver's license and she refused to participate in a breath test.  Judge Imperato, herself a former police officer, was appointed to the bench by Governor Jeb Bush.  She had a reputation as a tough judge insistent on punctuality and details.  The judge appeared to have negotiated a deal with the Florida ethics authorities to remain on the bench but the Florida Supreme Court insists that she file a response justifying her remaining in the position in light of at least two factors: she had a prior DUI,  and she appeared to use her status as a judge to avoid arrest.
Sun-Sentinel has more
Racism in the North Carolina Bar disciplinary system is highlighted in dismissal of charges against prosecutors
Joseph Neff reporting at the News & Observer reports on the recent dismissal of ethics charges filed against three NC prosecutors (all white men) highlighting claims that the bar disciplinary system is all about fly-specking the defense bar while giving a pass to the prosecution and other bar elites. Joseph Neff writes:
For most of 2015, the North Carolina State Bar vigorously and publicly pressed ethics charges against two anti-death penalty lawyers for what were eventually judged to be unimportant inaccuracies in two sworn affidavits.

During the same time, the bar privately dismissed complaints that three prominent prosecutors – one running for attorney general, another now a Superior Court judge – used a false affidavit in a racially divisive case that has roiled Winston-Salem for more than a decade.

The affidavit, produced 12 years after the near-fatal assault, was the first and only document to allege that the victim, in the first minutes after the attack, identified her assailant as a black man, in a case where police pursued white suspects for the first five months of the investigation.

A city-funded investigation concluded that it had no confidence in the verdict in what is known as the Silk Plant Forest case. So did a veteran FBI agent, who called it the sloppiest investigation he had ever seen, and called the affidavit "ludicrous."
Disbarment of Texas prosecutor Charles Sebesta affirmed
Charles Sebesta is the poster child for prosecutorial misconduct in Texas.  He sent at least one now-exonerated defendant, Anthony Graves, to death row where the innocent man spent 18 years and was twice close to being put to death.  The State Bar of Texas in affirming Sebesta's disbarment characterized the former prosecutor's conduct as "egregious."
More at Dallas Morning News Trailblazer Blog
A California lawyer has been charged with attempted $2 million extortion
The ABAJournal.com reports that California attorney Armen Tashjian who represented two of three victims of a nonfatal 2014 shooting at a Los Angeles business is being charged with attempted extortion and conspiracy counts. Prosecutors w say he solicited a $2 million civil settlement that would also settle the criminal case, according to the Los Angeles Times. Tashjian told the LA Times that he will defend himself "to the fullest."
California Judge accepts censure for a variety of ethical lapses including an email to another Judge telling him to "get a life"  
The Tribune News reports  that San Luis Obsibo Superior Court judge, John Trice, accepted a public  censure for various complaints including a fiery email response to the presiding judge that inquired about the Judge's absence from the bench.  The email said in part:
"I don't appreciate you checking on me — I don't work for you and never will." He later added, "Pathetic … get a life."
Judge Trice's censure also covered acts including non-disclosure of a relationship that called into question his impartiality and his use of his office to obtain a favorable settlement of his property dispute with his ex-wife.
Georgia Supreme Court sanctions Robert B. Eddleman, an attorney for having an affair with his secretary whose husband was his client
The the Georgia Supreme Court reprimanded an attorney who was representing a debtor in a variety of credit card cases.  At some point Robert Eddleman was having an affair with his client's wife who was his secretary.  Attorney Eddleman originally agreed to charge no fee based on the client's lack of financial wherewithal but changed his mind midway through the representation.  He abandoned the defense of the husband while not filing a formal withdrawal with the court. While still attorney of record for the husband, he undertook to represent his secretary, the husband's wife, in her divorce thereby creating an actual conflict of interest.  Amazingly, Mr. Eddleman got away with a reprimand.  The State Bar of Georgia objected alleging multiple ethical offenses.
Have a tip we should know? [email protected]