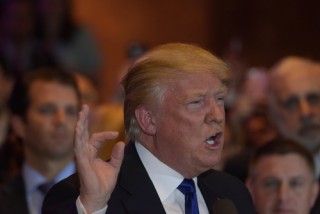 On Tuesday, we reported that Fox News was supposedly snubbed by all of the major news networks when they filed a motion to intervene in the Trump University case. CNN, CBS, ABC, NBC, and several major newspapers all banded together in an attempt to gain access to videotaped depositions of Trump.
Many commentators drew attention to the fact that Fox had "chosen" not to participate. A rep from Fox News confirmed to LawNewz.com on Monday that the network was actually never even asked to be part of the filing. Well, this afternoon, Fox News is now jumping on board. The network filed notice to join in on the motion to intervene in the case. So Fox will now join the 7 other proposed "media intervenors" in the federal case.
The news outlets are attempting to be part of the case for the sole purpose of gaining access to the yet to be released videotaped depositions of Donald Trump.  As part of a class action fraud lawsuit, former Trump University students sued the school, and the presumptive Republican nominee himself. The plaintiff's attorneys deposed Trump on two occasions in December and January. Both of those depositions were apparently videotaped.  Trump was required, under oath, to answer truthfully questions about how the school was run.
"The strong public interest in this case, which involves serious, allegations of fraud that have become a prominent issue in the 2016 presidential campaign, weighs in favor of public disclosure of materials produced in the course of the litigation," the media attorneys wrote in the motion. Kelli Sager, a well-known media attorney, is lead counsel for the news organizations.
Trump's team has opposed the plaintiff's intent to make public portions of Trump's taped depositions. A judge has not ruled on whether to grant the media organization's motion to intervene in the case.
Have a tip we should know? [email protected]
Rachel Stockman - President / On Air Host