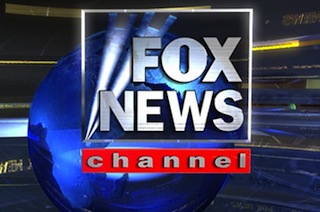 Since anchor Gretchen Carlson's bombshell lawsuit accusing former Fox News CEO Roger Ailes of sexual harassment, a handful of women have come forward with similar stories of mistreatment at the hands of Fox News executives. The floodgates really opened up this Friday when Laurie Luhn recounted 20 years of sexual harassment she allegedly faced from Ailes. In a shocking tell-all interview with New York Magazine's Gabe Sherman, the former Fox news booker said that Ailes used her for sex throughout her career. She even recalls Ailes demanding she engage in S&M with another woman while he watched. While the allegations are beyond disturbing, the most damning part from a legal perspective is that Luhn told her story despite signing a $3.16 million settlement agreement which included "extensive nondisclosure provisions." As Sherman noted, those provisions specifically prevent Luhn from speaking out to anyone including law enforcement, and most especially the media. But guess what? It's now been five days since the article was published and Sherman told me that Luhn has not been contacted by anyone from Fox News.  In fact, there is absolutely no sign that the network or their parent company, 21st Century Fox, will go after Luhn for breaching her contract.
The harrowing story of a Fox News employee who says Roger Ailes sexually harassed her for 20 yearshttps://t.co/fv7WIYJFbi

— Gabriel Sherman (@gabrielsherman) July 29, 2016
She's not the only one. Former Fox News reporter Rudi Bakhtiar also admits to being paid off by Fox News to stay quiet in 2006. Despite her confidentiality clause, Bakhtiar also spoke out to The New York Times last month about alleged harassment she faced from another executive while working at the network.
Bakhtiar's attorney, Lin Wood, says Fox News issued a warning that she was in breach of contract prior to the publication of The Times piece. However, ever since the article was published, LawNewz.com has learned Bakhtiar hasn't heard a word from the network or 21st Century Fox. Not one word. When I asked a spokesperson at 21st Century Fox if they plan to go after these women for breach of contract, he responded, "no comment."
"I am convinced that Fox will take no legal action whatsoever against the women who are now coming forward, including Rudi," Wood told LawNewz.com, "No cease and desist demand has been made nor is one expected. Under the circumstances, I do not believe Fox will or should take any legal action against Rudi. To do so would only result in additional unfavorable publicity about Fox and a closer examination of Rudi's allegations."
Let's be clear. Fox News could enforce these agreements.  They would have a very strong legal case for breach of contract.
"It is a big risk for a victim who signed a confidential settlement agreement to speak out, because those agreements always include harsh penalties for doing so," Lisa Bloom, who has represented dozens of sexual harassment victims, told LawNewz.com. 
If Fox News went after these women for breaching their contracts, the public backlash would be severe. They'd look very insensitive. Companies across the country should take a very close look at the lesson that Fox News just learned. It seems pretty clear: You can't just pay women off to shut the hell up. You must also address the actual problem at hand. Confidential agreements aren't going away anytime soon. And that's fine. That's how hundreds of employment disputes are resolved every year.  What is not fine is when companies think they can just get by paying off employees that come forward with serious allegations. Fox News and 21st Century Fox had the responsibility not only to "minimize the headlines" but also to solve the underlying problem and ensure the alleged harassment didn't happen again.
"(Companies) are required to keep track of who has been accused of sexual harassment and other forms of discrimination, punish perpetrators and protect victims," Bloom said.
Based on what we've heard so far, that's not what happened at Fox News.
Have a tip we should know? [email protected]
Rachel Stockman - President / On Air Host