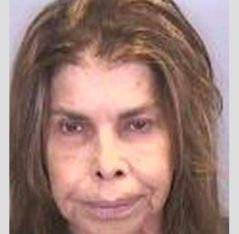 A 61-year-old woman was arrested in for allegedly giving illegal Botox injections to over 100 patients, according to WFLA, a Florida based NBC affiliate.
A November 2017 tip to The Florida Department of Health revealed that Diane D'Anca was allegedly performing illegal Botox injections out of her Bradenton, Florida home unlicensed.
According to local law enforcement, upon entering the residence, police discovered a bedroom that was turned into a medical office, medical equipment, and large qualities of a substance appearing to be the "Botox". Further investigation by police determined that the "Botox" found in the residence was non-FDA regulated and transported from Canada.
Law enforcement also found records for the over 100 patients as well as injection records going back to 2011. Detectives believe there are more victims, and have encouraged them to come forward, insisting that because D'Anca presented herself as a licensed medical professional, they won't be in any trouble.
According to the Mayo Clinic, Botox injections block some chemical signals from nerves, mostly those that cause muscles to contract. Improper administration of the botulinum toxin, the chemical used in Botox injections, can cause the toxin to spread to other parts of the body, potentially causing muscle weakness, vision problems, or trouble speaking, swallowing, or breathing.
According to WFLA, when being interviewed by law enforcement D'Anca claims that she operated her medical practice through permission from someone named Dr.Tom, but was unable to provide any more information on him. She does not hold a license to perform medical procedures in the state of Florida.
D'Anca has been charged with practicing medicine without a license, practicing cosmetology without a license, and possession of a controlled substance.
Have a tip we should know? [email protected]