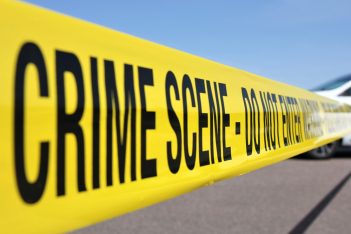 The number of murders and violent crimes surged in 2015 according to a new annual report on crime released on Monday by the FBI.
The statistics and data presented in the Bureau's annual publication Crime in the United States show the rate of murder and non-negligent homicide increased 10.8% compared to estimates from 2014.  That is the largest year-to-year increase in at least the last 20-years, according to The New York Times.
Violent crime in general also saw a considerable increase in 2015 with a jump of 3.9% over the rate in 2014.   Rape increased by 6.3% and aggravated assault was also up by 4.6%.  Despite the gain, the overall violent crime totals are still 0.7% lower than totals from 2011.
A great deal of the increase in violent crime can be traced to the nation's largest cities, including New York, Chicago and Los Angeles.  All three cities saw a significant increase in murders from 2014-2015.
The estimated number of property crimes was down in 2015 by 2.6%.
The new data will likely fuel the debate surrounding the so-called "Ferguson Effect."   FBI Director James Comey has stated his belief on more than one occasion that a "viral video effect could well be at the heart" of the increase in violent crime in urban centers.
Have a tip we should know? [email protected]