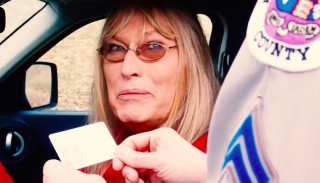 The Justice Department released a new training video today aimed at teaching cops on how to handle transgender members of the community. Over the last several years, there have been reports of increasing tensions between the two groups including accusations of discrimination. The 12-minute video stages several different scenarios, including what officers should do if they are called to a bathroom situation because of transgender user. In the video, a woman with a baby calls the police after seeing what she calls a man in the restroom.
"I was in the restroom but I'm a woman," the transgender woman responds to the officer.
The training emphasizes that cops should keep their questions relevant to the situation and remain courteous.
They tell officers to ask citizens questions like "Do you prefer if I call you ma'am or sir?
"I don't have to be in the room to know what just happened. Someone snickered, laughed or made, a joke," Sgt. Brett Parson said in his video introduction.  "Trust me, I know, I'm a cop too. As police officers, we use humor to deal with things that make us feel uncomfortable or afraid…to outsiders its perceived as unprofessional and disrespectful"
Watch video here:
"When someone's name or gender on a license is different than what you expect, how do you react? Is this person committing identify theft? Are they a fugitive? Possibly they are just transgender," Cpl. Evan Baxter from Prince George's County Sheriff's Department said in the video.
"Transgender Americans, like all Americans, deserve to be treated with courtesy and respect by law enforcement officers," Acting Director Paul Monteiro of Justice Department's Community Relations Service said in a press release.  "The information provided in this video will help strengthen the relationship between police and the transgender community, allowing for more effective investigations and safer encounters for officers and citizens alike."
Have a tip we should know? [email protected]
Rachel Stockman - President / On Air Host