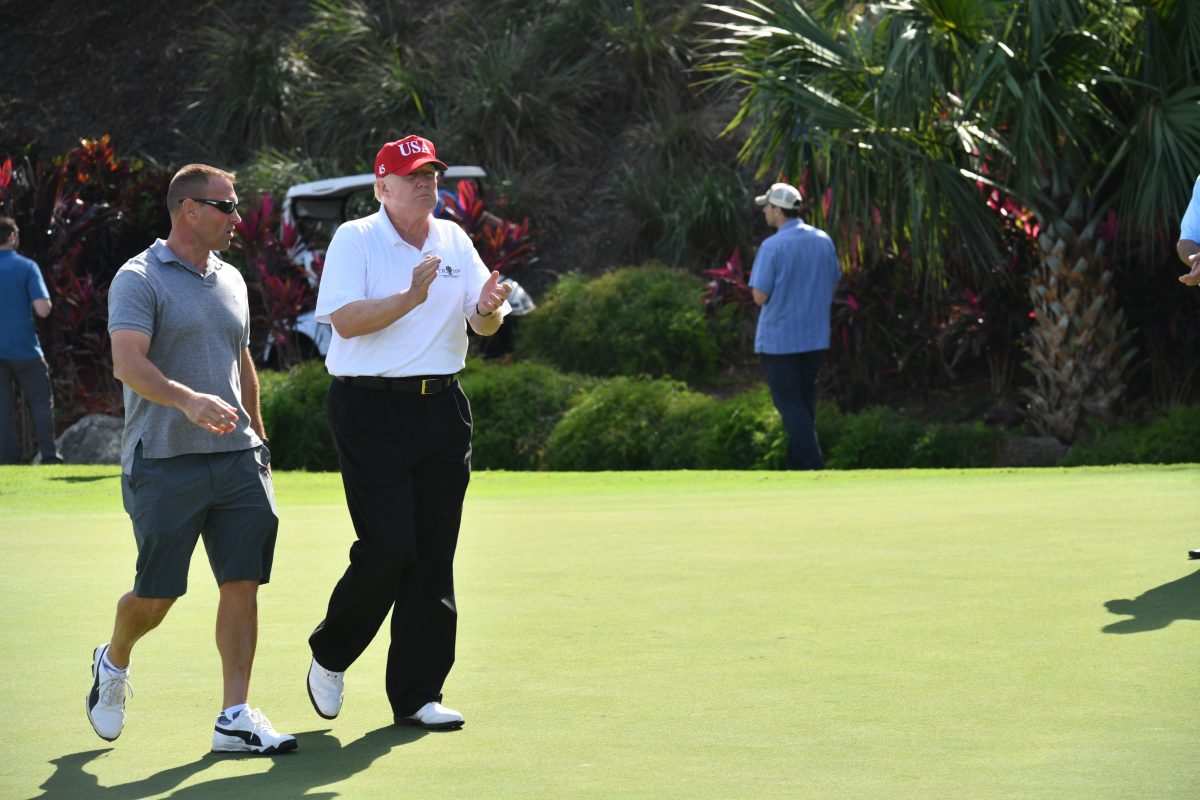 After a report came out that the Trump Organization may have violated federal law by using golf course markers featuring the presidential seal, the company is now saying the offending items are gone.
According to ProPublica, an order placed with Eagle Sign and Design made by Trump International called for the design and manufacture of the tee markers bearing the seal. This appeared to be in violation of 18 U.S. Code § 713, which prohibits the display of the seal on various items in a way that could convey "a false impression of sponsorship or approval by the Government of the United States.
Now, a representative from the Trump Organization tells ABC News that the markers are gone.
"The plaques were presented to the club by a small group of members, who are incredible fans of the President, in honor of Presidents Day weekend," the spokesperson said. "They were temporary and have since been removed."
Jordan Libowitz, the communications director for Citizens for Responsibility and Ethics in Washington (CREW), said that the fact that the markers were taken down doesn't matter.
"There does not appear to be any legal interpretation that says it's okay to violate the law if it's only for a holiday weekend," he said. "If anything, it raises more questions as to whether they knew they were violating the law, so intentionally tried to do it for a short time to see if it would get noticed."
Regardless of how long the seal-bearing markers were present, the manufacture of them would also be illegal. If Eagle Sign and Design violated the law by making the seals, it wouldn't matter if they were on the gold course for a weekend, a month, or a year.
[Image via NICHOLAS KAMM/AFP/Getty Images]
Have a tip we should know? [email protected]