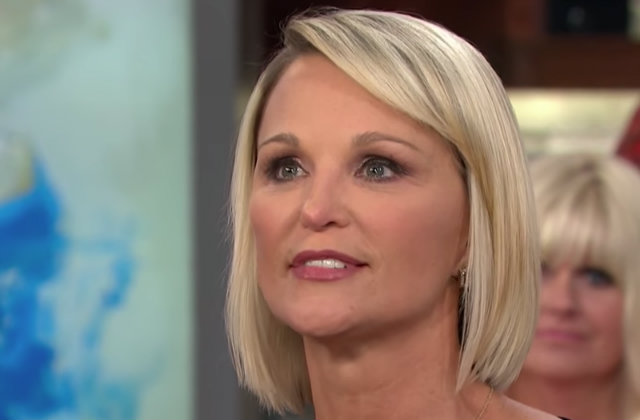 One of Bill O'Reilly's sexual harassment accusers penned an open letter today slamming Fox News and accusing multiple higher-ups at the conservative network of engaging in sexual harassment and of covering-up such behavior. And, she warns, they're soon to be exposed.
In a post originally published on Facebook the morning of December 16–and now available via Twitter—Juliet Huddy teases an incoming series of accusations and outings for as-yet-unnamed sexual harassers. The letter begins ominously:
Tick tock, tick tock. Executives who not only covered up for sexual harassers/predators (<and believe me, I don't use this word lightly) but WERE THEMSELVES are about to be exposed.
Huddy later accuses Rupert Murdoch of being one such figure–though not a harasser himself. She writes:
Rupert Murdoch is not just a media mogul. He's a perpetrator, complicit in wrecking careers of hardworking, talented people while protecting their tormentors.
Law&Crime reached out to Huddy for comment on this accusation. She clarified that Murdoch is not being accused of sexual harassment, but rather, she was simply referring to his complicity in "covering up" the stories about–and claims against–Roger Ailes, Bill O'Reilly and others.
In a statement, Huddy added:
It's ironic that O'Reilly, Murdoch and others have suggested that I, along with the other accusers, are part of some left wing conspiracy. [One], I'm fiscally conservative and socially liberal so let's just get that out of the way. [And two], based on everything I have seen and has been reported, the participants in this, The Grand Conspiracy, are the executives at Fox.
Huddy's letter calls out various, unnamed Fox News higher-ups for their sexual harassment and complicity as well. She writes, "There are still men AND women working at Fox News who actively engaged in sexual harassment and/or subsequent coverup. And they occupy some of, if not THE, highest positions. I know other women were targeted by these people (several of whom are part of my own experience)."
Notably, Huddy's letter also takes aim at the perceived lack of positive reverberations in the wake of the #metoo watershed. That is, Huddy addresses, at length, how the women who have made the accusations are only seeing half of the justice quotient because while their accused are being punished, many accusers still have to deal with wrecked careers. Huddy notes:
The women who have already come forward aren't money-hungry, attention-starved liars or drama queens. And we certainly aren't part of some left wing conspiracy. Most of us — not some, but MOST — can't get a job in TV because we're viewed as radioactive. Hire Juliet Huddy? You risk alienating a chunk of your audience that sees her as trying to dismantle Fox News. Or sees her as an unhinged, thrice-divorced man-hater who ruined their evening programming by helping to get Bill O'Reilly fired. It's the same story for virtually every woman who left Fox and other companies under these circumstances. WE have seen our careers torched, yet WE are not the problem.
Huddy's letter could be read as a response to recent comments made by Murdoch to Sky News where he rubbished the claims of women who have come forward as "nonsense."
Law&Crime reached out to Fox News, Rupert Murdoch and his representatives for comment on this story, but no response was forthcoming at the time of publication.
In response to @gabrielsherman piece earlier today re: Rupert Murdoch dismissing sexual harassment culture at Fox News. pic.twitter.com/Sd5DNf4T8h

— Juliet Huddy (@JulietHuddyTV) December 16, 2017

[image via screengrab/NBC]
Follow Colin Kalmbacher on Twitter: @colinkalmbacher
Editor's note: This afternoon, Huddy deleted her original Facebook post citing privacy concerns. This article has been updated to reflect that and incorporate comments from Huddy regarding Rupert Murdoch, Fox News and Bill O'Reilly.
Have a tip we should know? [email protected]