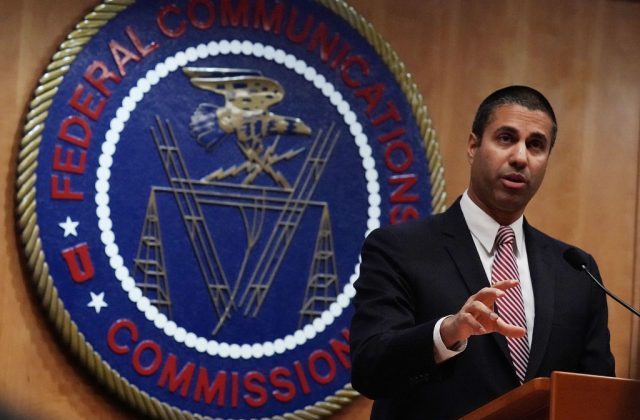 The Federal Communications Commission published its final rule repealing net neutrality on Thursday.
In December, the Republican-led commission voted 3-2 to repeal the Obama-era rule that prohibited Internet Service Providers (ISPs) from throttling speeds or charging more for access to certain content. "Finding that transparency is sufficient to protect the openness of the internet and that conduct rules have greater costs than benefits, the Order eliminates the conduct rules imposed by the Title II Order," the publication states.
Set to go into affect on April 23, 2018, the new rules reclassify broadband internet services as a less-regulated "information service" rather than a "telecommunications service," as it had been and reinstate the private mobile service classification of mobile broadband internet access service.
The official publication also marks the beginning of a 60-day deadline for Congress to vote on whether or not to repeal the decision. In January, Senate Democrats said that they had the support of 50 lawmakers to for a bill that would effectively reverse the FCC decision — just one short of the majority. However, in the House of Representatives the Republicans maintain a larger majority as well as the support of Vice President Mike Pence who may serve as a tie breaker. Even if Democrats were to get enough votes, the bill could also still be vetoed by President Donald Trump.
The FCC's decision to repeal net neutrality has prompted state legislators to introduce bills that would forbid ISPs in their state to slow down access to content. However, as part of the new publication, the FCC preemptively prevents such bills from going into affect.
"We therefore preempt any state or local measures that would effectively impose rules or requirements that we have repealed or decided to refrain from imposing in this order or that would impose more stringent requirements for any aspect of broadband service that we address in this order," the publication states.
[Image via Alex Wong/Getty Images]
Have a tip we should know? [email protected]