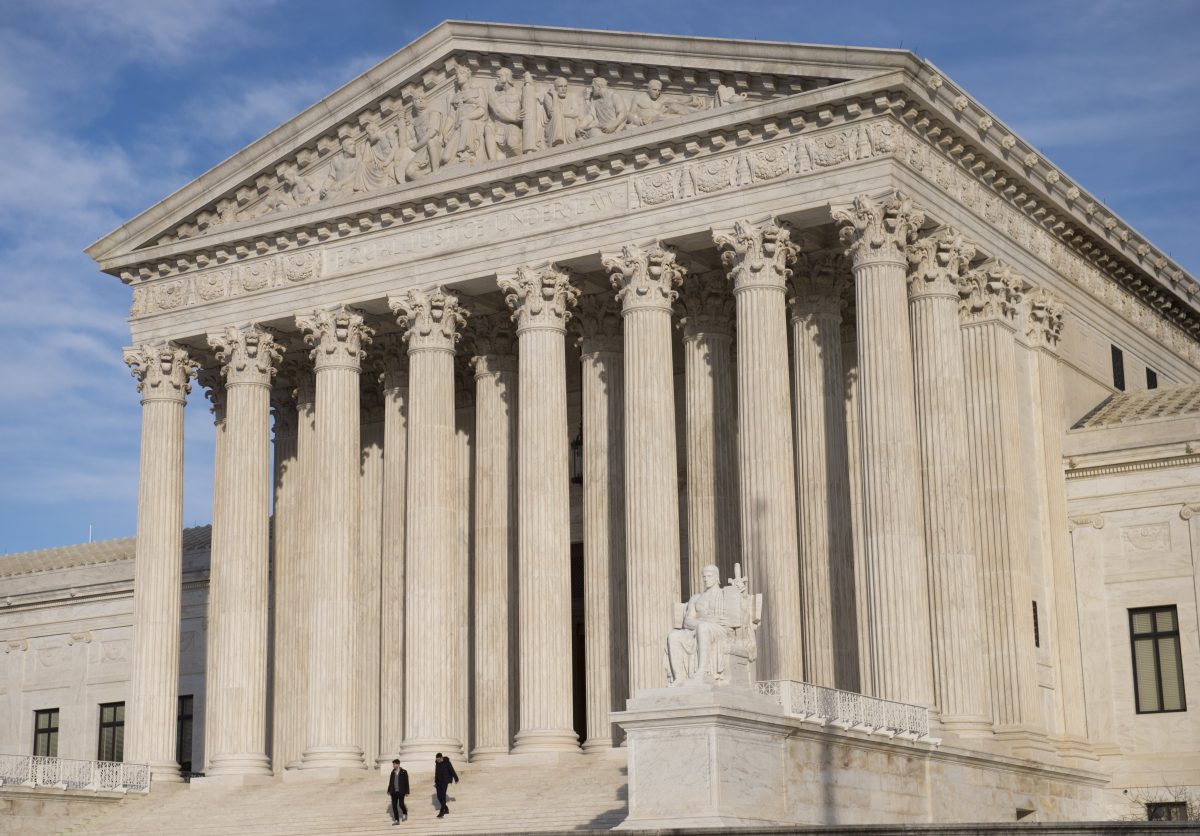 The Supreme Court heard oral arguments Wednesday in a key gerrymandering case brought by Maryland Republicans who accused the state's Democrats of "rigging an election" through partisan re-districting.
The case, Benisek v. Lamone, stems from a 2011 Democratic Party redistricting effort which substantially transformed the electorate of Maryland's Sixth Congressional District.
In 2010, Republican incumbent Roscoe Bartlett won his tenth re-election bid by 28 points. In 2012, after the Democratic gerrymander and 20 years of representing the district, Bartlett lost by 21 points.
O. John Benisek is a Bartlett supporter and Maryland resident who filed the original lawsuit in November 2013 against Maryland and its State Administrator for the Board of Elections, Linda Lamone. A lower court dismissed Benisek's case, but that decision was reversed in 2015. After a bit more legal wrangling, Benisek appealed directly to the Supreme Court.
Today's arguments mark the second time this session that the high court's justices have heard from litigants involving an alleged–and in this case, as far as the justices are concerned, a fairly explicit–partisan gerrymander. In October, the Supreme Court heard arguments in Gill v. Whitford, a case in which Democrats accused Republicans of gerrymandering Wisconsin's district lines in order to benefit the GOP. A ruling has yet to be issued in that case.
At the time, Justice Stephen Breyer seemed to telegraph the mood of the court. Reportedly concerned about partisan redistricting, but unsure whether the Supreme Court was equipped to deal with the issue, Breyer asked one attorney, "What are we to do?" before suggesting that he and his colleagues might just remand all the redistricting cases back to trial courts–the equivalent of the Supreme Court throwing up its hands.
The justices appeared to be of a similar mood today as both sides made their arguments.
Liberal Justice Elena Kagan briefly lectured an attorney for Maryland. She said Democratic legislature shifted 350,000 voters in order to turn a strong GOP district into a strong district for Democrats. Then she asked how much more evidence was needed before making her position clear. She asked, "What is this about–except politics?"
Chief Justice John Roberts, largely considered a member of the court's conservative wing, agreed with Kagan. He said it was clear that Maryland had redrawn its districts "to prefer one party over another."
The court's reliably unsure swing justice, Anthony Kennedy, also appeared to share the view that partisan redistricting was somehow untoward. He also lectured Maryland's attorney, saying that it would be unconstitutional for the state to say they were passing a law that resulted in an election map guaranteed to give the majority party most of the seats and absolute control. Then he posed a question, "How is this different from that?"
The frustrated state attorney replied that the law didn't actually reveal the intent of the change. Kennedy then tapped into his well of sarcasm. He said, "So if you hide the evidence of what you are doing, it's okay?"
Still, the justices appeared unsure of how to find a judicial fix.
Even strongly conservative Justice Samuel Alito seemed perturbed by the gerrymandering trend, but suggested that maybe politics would have to play a hand after all states are forced to redistrict following the 2020 U.S. Census.
Some observers, however, believe the presence of dueling gerrymandering claims–against the GOP in Wisconsin; against the Democratic Party in Maryland–would allow the nation's hight court to act without seeming to prefer one party over the other.
Michael Kimberly, lead attorney for Benisek and the other challengers said, "Here the evidence is unequivocal." The language drafted by Kimberly and his team in the complaint offer a capsule summary of the broader issue at hand–which is now being argued regardless of party:
What happened in Maryland's Sixth District in 2011—and what is sure to happen all over the Nation in 2021 absent this Court's intervention—is a clear violation of the First Amendment, which forbids States from disfavoring citizens on the basis of their political views.
[image via SAUL LOEB/AFP/Getty Images]
Follow Colin Kalmbacher on Twitter: @colinkalmbacher
Have a tip we should know? [email protected]