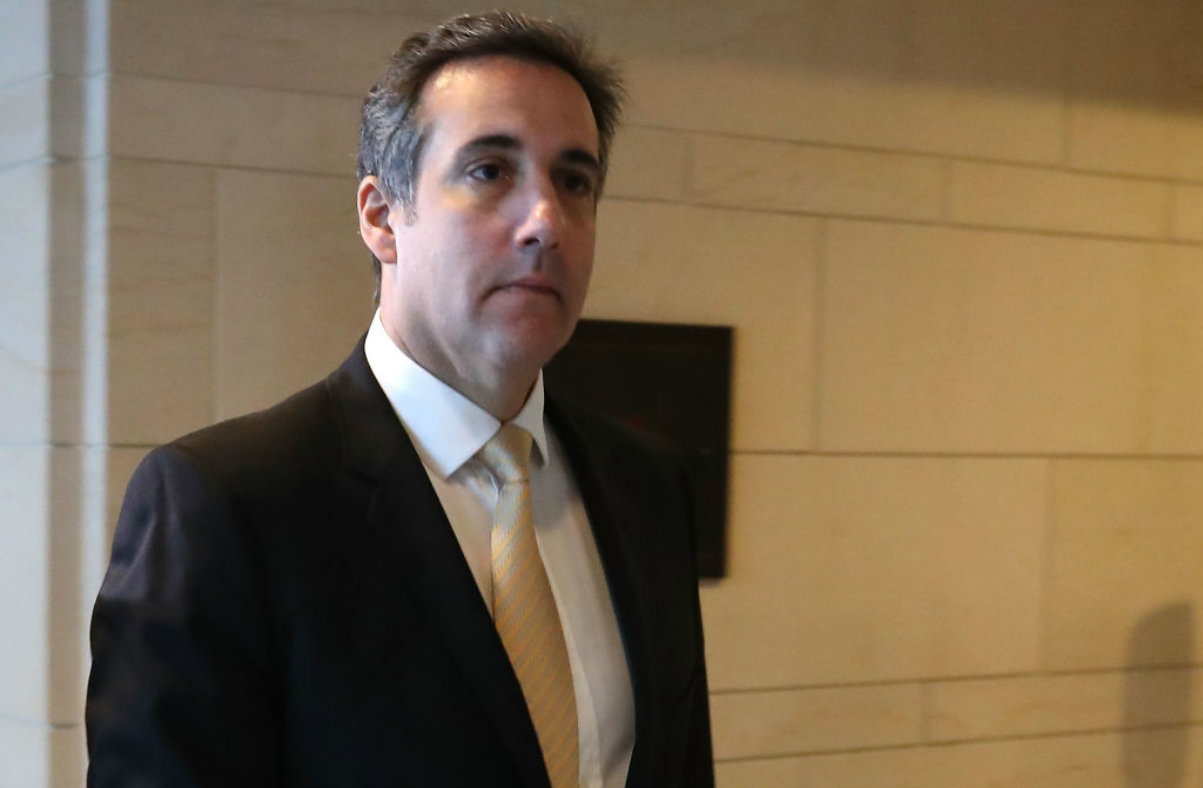 When President Donald Trump's lawyer Michael Cohen drew up a nondisclosure agreement to keep Stormy Daniels from speaking about an alleged affair in exchange for $130,000, he included an arbitration clause to keep any disputes about the contract out of the courts. Nevertheless, Daniels is pushing forward with a lawsuit, and even wants Trump to testify under oath at a deposition. If a judge lets it happen, it could be Cohen's fault.
Part of the amended complaint that Daniels' attorney Michael Avenatti filed on Tuesday calls the arbitration clause into question for two reasons. First, it says that Cohen wouldn't be protected by it because the clause only made reference to possible disputes between Daniels and Trump. This also tends to support Avenatti's argument that because Trump never signed the agreement, the contract is unenforceable.
Avenatti also argues that the arbitration clause is unenforceable because, when taken alongside other parts of the contract, it makes the agreement too one-sided by giving Trump more rights than Daniels.
Contracts, including Stormy Daniels' NDA, generally contain a severability clause, so that even if part of it is considered unenforceable, other parts remain in effect. So if there was a problem with some other part of the nondisclosure agreement, the arbitration clause would still be alive and kicking. In this case, however, not only is Daniels claiming that the entire agreement is bad, but that the arbitration clause in particular is no good.
Because the arbitration clause is being called into question, Avenatti and Daniels have a legal issue that a judge will likely want to clear up. If the court decides the clause is fine, then it would go to arbitration, but the judge would want to take a look at the matter before making that decision. Part of that process could include allowing depositions of Trump and Cohen.
Criminal defense attorney and CNN legal analyst Page Pate addressed this very issue on Wednesday, saying that even though arbitration clauses are usually enforced, this one was so shoddily drafted that Trump could end up having to testify as a result.
"Ninety-nine percent of the time, that's all the judge has to do. If you have an arbitration clause in the agreement, the judge is done with it, he sends it to an arbitrator, and you don't see the inside of a courtroom and you don't have this type of a deposition," Pate told host Brianna Keilar.
"But I think this arbitration clause and this entire nondisclosure agreement was so poorly drafted that now Stormy Daniels' legal team does have a solid legal argument that there was never any deal in place," he continued, "and that is an issue that a federal judge has to pass on before the case is sent to arbitration."
Basically, if Cohen had done a better job drafting the contract, a Trump deposition would be highly unlikely because the whole matter would be sent to an arbitrator. If Trump now does end up having to testify under oath, he could have his own attorney to blame.
Ronn Blitzer is Senior Editor of Law&Crime and a former New York City prosecutor. Follow him on Twitter @RonnBlitzer.
[Image via Mark Wilson/Getty Images]
Have a tip we should know? [email protected]