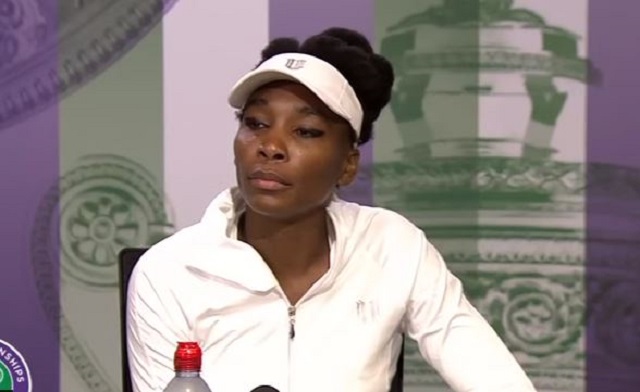 The wrongful death lawsuit against tennis superstar Venus Williams moves forward, with her attorney filing a response to the complaint filed by the estate of Jerome Barson, a 78-year-old man who died when his car crashed into Williams' SUV on a Florida road. Barson's wife, Linda Barson, claims that she too suffered injuries, including a broken arm and sternum.
Williams' attorney, Robert Paradela, said in a court filing on Friday that the Barsons were responsible for the fatal accident and their resulting injuries. He alleges that their car was not adequately maintained in a safe condition, which contributed to the injuries, and that at least one of the Barsons wasn't wearing a seat belt.
The doctrine of comparative negligence allows the court to deny or lessen awards to plaintiffs if they are found to be at fault. Under this doctrine, the filing says, any award for the Barsons in the case "should be either barred or reduced proportionately" to their level of negligence.
[Image via ESPN screengrab]
Have a tip we should know? [email protected]