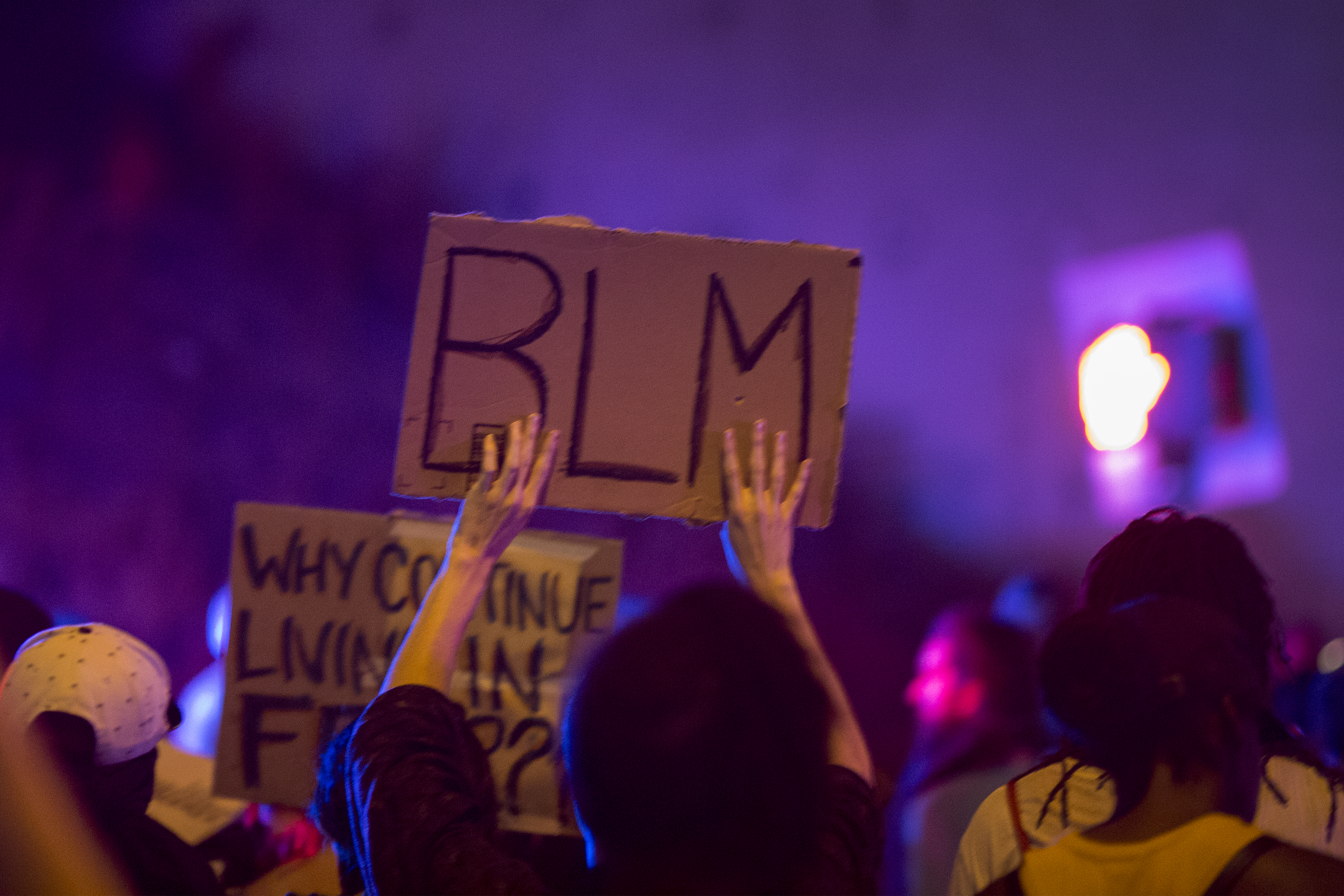 America's most prominent law enforcement agency is apparently relying upon a conspiracy theory website to cull evidence used in the prosecution of an alleged 'Black Identity Extremist.'
A Friday report in The Guardian noted that the Federal Bureau of Investigation recently tried and failed to prosecute Rakem Balogun on charges of illegally possessing a firearm and threatening law enforcement. Balogun sat in prison for five months and said he had his life destroyed by the federal government partly on the basis of a video segment that originally aired on Alex Jones' Infowars website.
According to Special Agent Aaron Keighley, investigators began surveillance on Balogun after Infowars posted a video of his participation in a March 2015 rally against police brutality and racism in Austin, Texas. This admission from Keighley was made in open court.
Balogun noted the distressing nature of the FBI's newest reliable source. The 34-year-old father of three said:
They're using a conspiracy theorist video as a reason to justify their tyranny? That is a big insult.
The special agent was unable, however, to mention any of Balogun's own actions at that rally which might have prompted the government's surveillance. Instead, it was Balogun's mere presence there–all those years ago–which led to a government campaign of monitoring, harassment and detention.
Keighley also claimed that Balogun's appearance at said rally was covered by other news outlets–but he was apparently unable to remember what those other outlets actually were and couldn't name any of them when pressed during Balogun's December 15 detention hearing.
According to reports, during the demonstration, the protesters recited such slogans as "oink oink bang bang." In Facebook posts, Balogun also apparently chided police departments for systemic racism and laughed at the idea of cops being killed.
Keighley argued that Balogun's Facebook profile, "openly and publicly advocates violence toward law enforcement." The U.S. Attorney's Office added their own spin to the issue, arguing that Balogun's speech and Facebook posts proved he was a threat to community safety.
Eventually, Balogun was indicted on one count of illegally possessing a firearm. Earlier this month, a judge rejected the government's firearm charge, noting that it was inapplicable, and dismissed the case.
Just over one week ago, Balogun was released from prison. He says while incarcerated he lost his house, his car, his job and most of the first year of his newborn daughter's life.
In comments to The Guardian, Balogun noted the impact of the government's campaign against him–part of a broader campaign against black activists across the country. He said, "This has been a nightmare for my entire family. It was like living like a dog confined to a small backyard."
[image via David McNew/Getty Images]
Follow Colin Kalmbacher on Twitter: @colinkalmbacher
Have a tip we should know? [email protected]