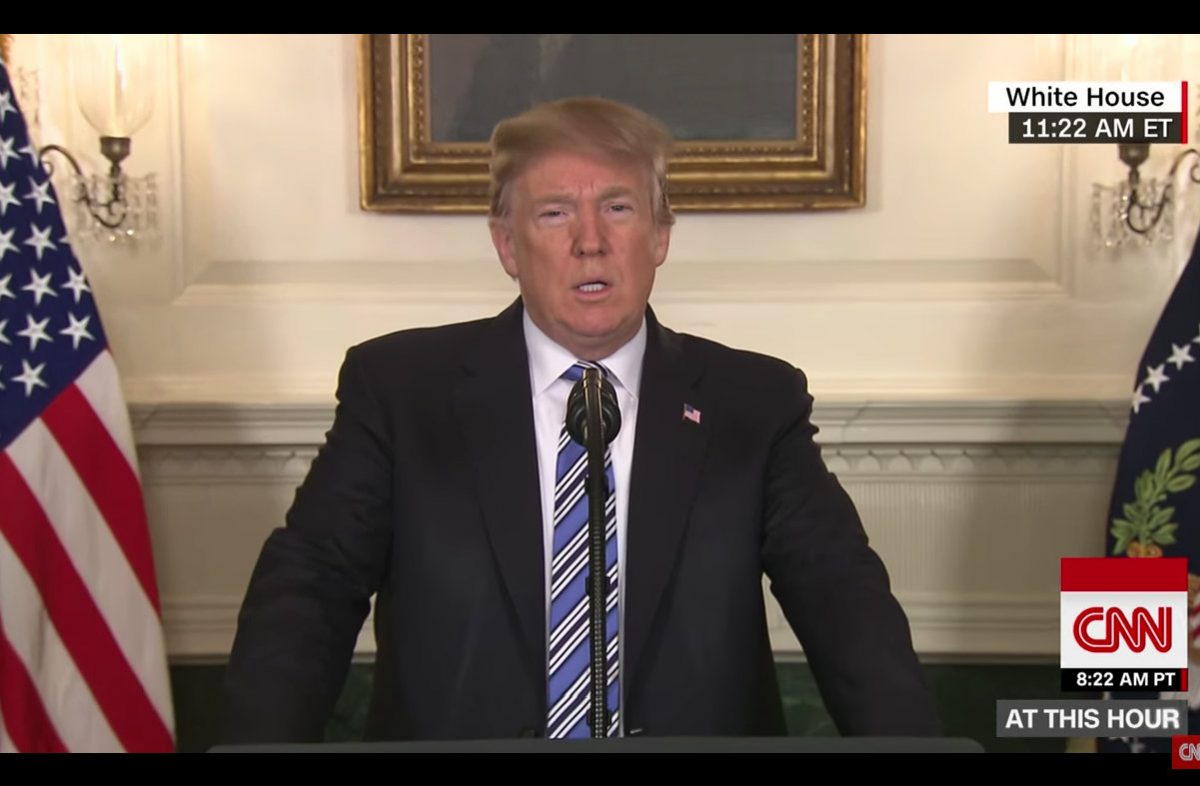 President Donald Trump said Friday he will visit Florida in the wake of Wednesday's mass shooting, but at least one person wants him to back off: Broward County Vice Mayor and Commissioner Mark D. Bogen, a Democrat.
Mark Bogen, vice mayor of Broward County, FL, slams Trump's plan to visit FL in wake of school shooting:
"I can speak only as a Broward County commissioner and vice mayor, I speak for myself, and him coming here to me is absurd."

— David Wright (@DavidWright_CNN) February 16, 2018
Wednesday's mass shooting left 17 dead at Marjory Stoneman Douglas High School in Broward County. Cops say Nikolas Cruz, a former student, did it with an AR-15 semiautomatic rifle, though they've yet to offer an alleged motive.
The incident sparked off another gun control debate. How best to prevent this from happening in the future? Should semiautomatic rifles be taken off the market? The president on Thursday tried to center the debate on mental illness.
So many signs that the Florida shooter was mentally disturbed, even expelled from school for bad and erratic behavior. Neighbors and classmates knew he was a big problem. Must always report such instances to authorities, again and again!

— Donald J. Trump (@realDonaldTrump) February 15, 2018
Bogen criticized the president after the announcement of the visit.
"This is a man who supports teenagers & other people to buy assault weapons…then comes down here & wants to act as though this is horrible, this shouldn't happen, but goes back to Washington and supports it," he said, according to CNN. "It is hypocrisy. It is absolute hypocrisy."
[Screengrab via CNN]
Have a tip we should know? [email protected]