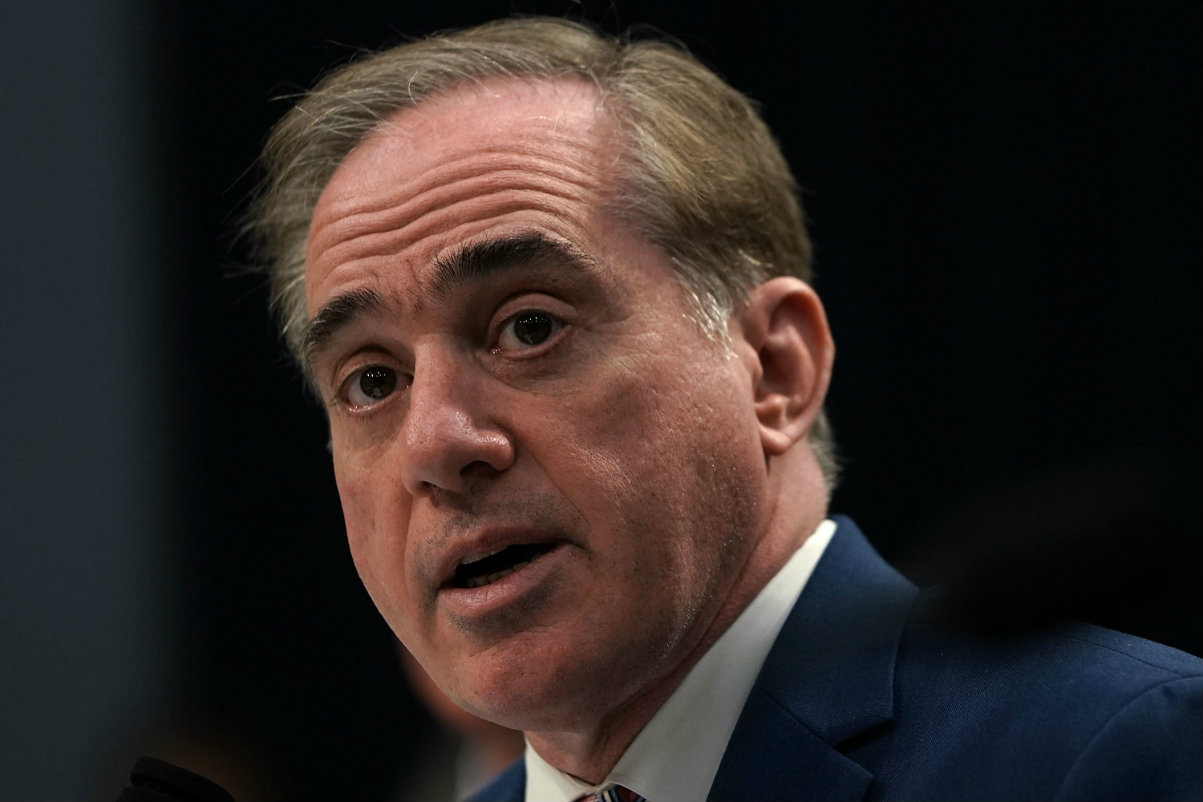 The Trump administration has faced a pretty high-turnover rate in its relatively short existence, and here's another administrator out the door: David Shulkin, the now-former Secretary of Veterans Affairs. The president didn't explain the reason for this departure when announcing this replacement on Twitter, but it comes over a month after an Inspector General report from the Office of Veterans Affairs, which painted Shulkin in less than glowing terms. Not only that, but White House officials reportedly believed he mislead them about what was going to be in the report.
….In the interim, Hon. Robert Wilkie of DOD will serve as Acting Secretary. I am thankful for Dr. David Shulkin's service to our country and to our GREAT VETERANS!

— Donald J. Trump (@realDonaldTrump) March 28, 2018
That OIG report, which you can read here, said that Shulkin stepped out of bounds amid a trip to a summit in London. This includes improperly accepting Wimbledon tickets from Victoria Gosling, the co-CEO for Invictus Games 2016. Shulkin incorrectly told ethics official Tammy Kennedy that she was the friend of his wife, Dr. Merle Bari, but the OIG later interviewed Gosling, who failed to recall Bari's first name.
"I'm actually having a geniune blank here," Gosling reportedly said. Details like this supported the OIG's conclusion that she and Bari lacked an actual "personal friendship" as defined by the rules.
From the report:
The OIG separately analyzed the relationship between Dr. Bari and Ms. Gosling and also determined that it would not meet the "personal friendship" exception because the gift was not given "under circumstances which make it clear that the gift [was] motivated by a family relationship or personal friendship rather than the position of the employee [emphasis added]."
He also directed an official to plan personal activities during official time, the report said. The V.A. failed to keep enough documents to determine the "accuracy and appropriateness" of the trip, and made misleading statements to the media, the report said. It also said that the V.A. improperly paid for Bari's air travel, though the OIG said it couldn't find evidence that Shulkin was aware of his chief of staff 's "false representations" that led to the improper payment. That chief of staff, Vivieca Wright Simpson, retired on February 16, two days after the OIG published the report.
The New York Times released an article on Tuesday exploring how the president, who built his reputation on the catchphrase "You're Fired," hadn't yet gotten rid of Shulk. According to the article, Trump's advisers said White House officials thought Shulk mislead them about the contents of the OIG's report. Things got worse when he publicly responded to the report by blaming the bad news on "political appointees" in his office trying to undermine the V.A.
Note: Added supplementary details from the OIG report.
[Image via Alex Wong/Getty Images]
Have a tip we should know? [email protected]