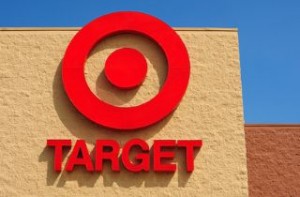 The Bathroom Bigots are almost cute in their misinterpretation of facts this week. When Target decided to put single-occupancy bathrooms in the small percentage of the stores that didn't already have such facilities, boycotters rejoiced; their protests of Target's policy allowing people to use the restroom or fitting room facility that corresponds with their gender identity had finally been heard.
For months, legions of diversity opponents who range from the merely misinformed to the truly hateful have rallied against Target for "putting children at risk," by allowing transgender people to unrestricted use of public bathrooms. The boycotter's go-to argument, which is utterly bereft of both statistical support and basic logic, is that Target's inclusive policy puts women and children, because it allows predators to use women's bathrooms.
I've written extensively about how homophobic and transphobic people consistently manipulate parents into making this misinformed safety argument. There are myriad reasons why their claim is asinine – the clearest being that it aims to protect women and girls from predators in the Ladies' Room, but does nothing to protect men and boys from the same predators in the Men's Room. The fight over bathrooms is an ages-old rouse to enlist the fearful in the fight against tolerance. The 2016 bathroom battle is just the same bigotry, different victims.
Target knows all this. Target has proven that it is committed to inclusiveness and sensitivity, particularly with respect to issues of gender identity. Last August, Target announced plans to remove gender-based signs in some of its departments, recognizing that "in some departments like Toys, Home or Entertainment, suggesting products by gender is unnecessary," and committing that the store "never want[s] guests or their families to feel frustrated or limited by the way things are presented." Now, Target stands by its commitment to promote the comfort of all its shoppers by equipping the remainder of its stores (277 of the total 1797) with single-occupancy rest rooms.
So that seems nice and inclusive.
But the Bathroom Bigots really want a win. And they really want to believe that their boycott has bullied Target into creating some 2016 version of transgender Jim Crow policies. But Target's decision doesn't remotely approach the kind of segregation for which the boycotters had aimed. Target hasn't changed its policy. Not even a little. All it did was build some bathrooms. Everyone is still allowed to use whichever bathroom he or she wishes to use.  Characterizing this as a win for boycotters is like saying that Southern plantation owners won the battle over slavery, because they were allowed to own smaller farms, by themselves, without the slaves.
Many advocates for gender-inclusiveness have suggested that if anyone is seriously uncomfortable at the thought of sharing a bathroom, then that person should go and find a private bathroom. This way, the rest of us can just pee in peace and leave the social issues out of the toilet. It seems to me that that's the statement Target has actually made.
I'm not surprised at all that many conservative groups are touting Target's decision to spend $20 million to install new bathrooms as a major victory for their anti-transgender boycott effort – despite Target's repeated statements that the boycott had no real impact on sales.   In a subtly strategic PR move, Target Finance Chief Cathy Smith said the move is a response to feedback from customers who'd complained about the company's inclusive bathroom policy. In other words, if the Bathroom Bigots want to believe they've won, let them – as long as in reality, Target is just as inclusive as it's always been. If building a few bathrooms to keeps more customers shopping, that seems like a good return on investment, especially when most of the Target stores already had those bathrooms. Target knows that money spent by the ignorant is just as green as that spent by the tolerant.
Have a tip we should know? [email protected]
Elura Nanos - Columnist & Trial Analyst, Law & Crime; CEO Lawyer Up