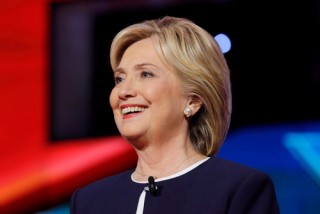 A federal judge has ordered the Obama administration to start releasing up to 3,300 new e-mails sent between federal agencies and private e-mail domains associated with Bill and Hillary Clinton.
The order was entered by U.S. District Court Judge Ketanji Brown Jackson in a Freedom of Information Act (FOIA) lawsuit filed by the Republican National Committee (RNC) in March.  According to The Hill, the lawsuit was filed by the RNC in an effort to uncover evidence related to allegations that the Clinton Foundation influenced decisions at the U.S. Agency For International Development (USAID).
The report states Judge Brown-Jackson's order requires the USAID to turn over "two sets of communications: those between USAID officials and former aides at the State Department, as well as those between USAID and private domain names associated with Clinton, former President Bill Clinton and others including the Clinton Foundation."
The order requires USAID to begin turning over the communications on July 11, two weeks before the Democratic National convention.  USAID reportedly informed the court that it has located approximately 3,300 responsive records, but about 2,600 of those will require State Department approval before they can be released.  Given the State Department's history of taking its time in responding to FOIA requests, the report states Judge Brown-Jackson will enter a scheduling order to ensure the documents are released in a timely manner.
Have a tip we should know? [email protected]