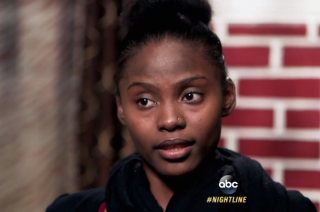 A lawsuit brought against Donald Trump's modeling agency by a model claiming they committed fraud was dismissed on Wednesday, Reuters reports.
Alexia Palmer, who was signed by Trump Model Management and came to the United States from Jamaica in 2011, accused the agency of lying on her visa application. She says the application said she would be paid $75,000 per year for three years, but only got $3,880.75 during that time. Palmer filed the suit in 2014, seeking over $200,000 in back pay.
Trumps lawyers said the case was "without merit," according to Reuters, and District Judge Analisa Torres agreed. Judge Torres said that Palmer did not provide evidence that the agency committed fraud in the visa application, or that she worked enough hours during her three years to justify back pay.
Trump's use of foreign workers has garnered a lot of attention during his Presidential campaign, but nothing has been found to be illegal.
[h/t Reuters, screengrab via ABC News]
Have a tip we should know? [email protected]