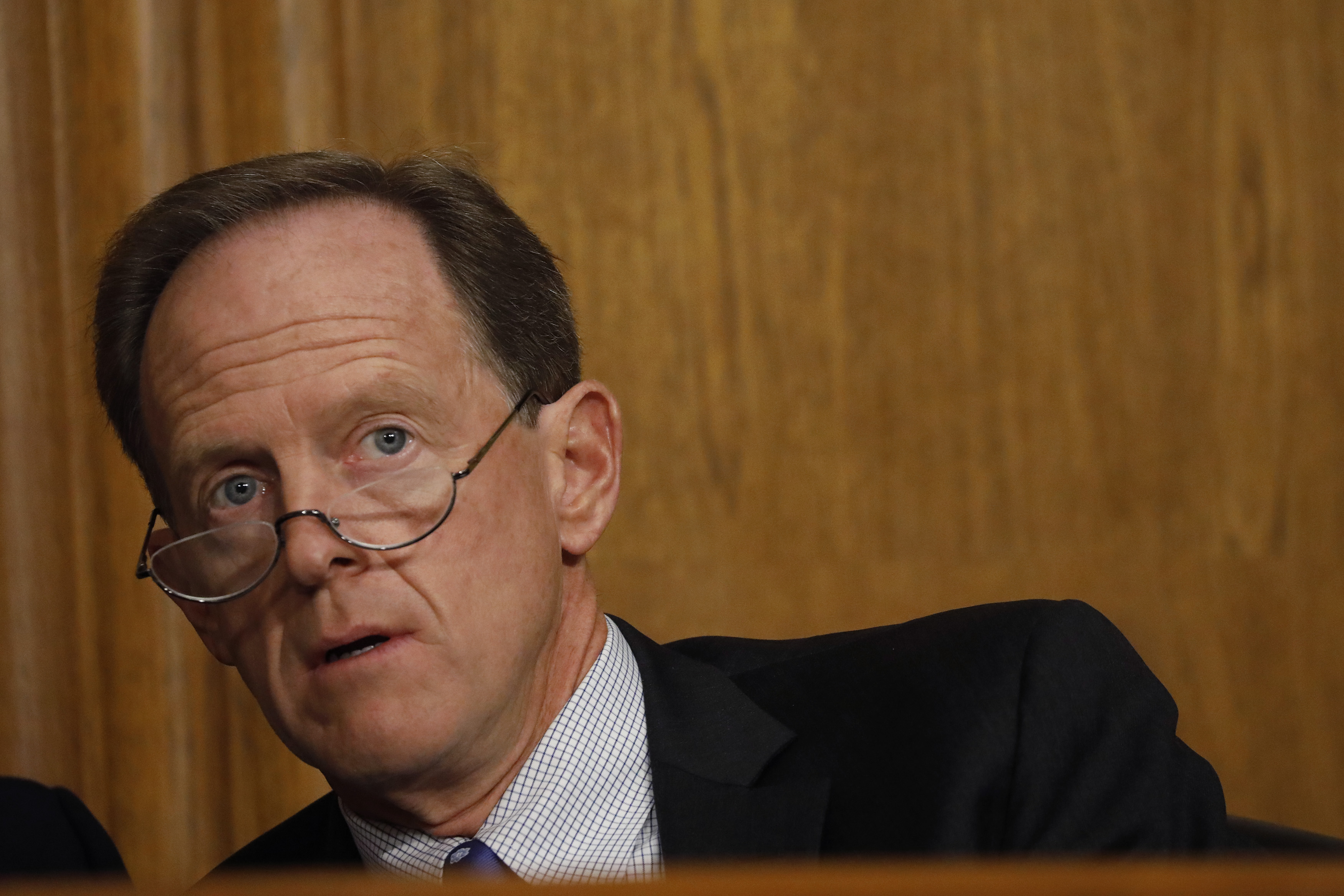 Multiple high-profile Republican politicians favor impeachment for the Pennsylvania judges who recently redrew the state's Congressional districts map, after a failed attempt to challenge before the Supreme Court.
Two-term Representative Ryan Costello was infuriated at the re-drawn district lines.
In comments to the Philadelphia Inquirer, he said, "They knew they had to rig it against me," while labeling the new map "1000 percent partisan" and an attempt to "disguise" a Democratic Party-centric gerrymander.
Costello also said he supports impeaching the judges who demanded–and then drew–the new map. He raged, "This isn't democracy, this is political corruption."
As a result of the re-drawn lines, Costello's previously Republican-leaning district now slightly favors his challenger, Democrat Chrissy Houlahan. Houlahan welcomed the new map, noting, "The state itself is fair and drawn correctly. As a result, the district is too."
Gently echoing Costello's call for impeachment is Pennsylvania's GOP Senator Pat Toomey, who was first elected to the Senate in 2010.
As noted by The Hill, Toomey responded to a question about GOP State Representatives and Senators suggesting the justices behind the new map be impeached. While stopping just shy of outright endorsement, Toomey's response left little to the imagination as to where he stands. He said:
Look, I think it's inevitable that that conversation's going to take place. I think state House members and state senators are going to be speaking amongst themselves and their constituents, and the fundamental question is does this blatant, unconstitutional, partisan power grab that undermines our electoral process, does that rise to the level of impeachment?
The re-drawing of Congressional districts in the Keystone State was performed by state Supreme Court justices after that court found that a Republican-centric gerrymander violated the Pennsylvania Constitution in late January. The court decided that the previous district lines discriminated against voters. The Pennsylvania Supreme Court gave the state legislature an opportunity to amend their own gerrymander, but this attempt was rejected, so the court drew up the new map by itself.
Pennsylvania as a state, leans Democratic, but the Republican-dominated state legislature had drawn Congressional lines in such a way as to maximize the state's 18 U.S. House districts to favor the GOP. The previous map resulted in 13 Republicans and five Democrats sharing those 18 seats–with essentially no competitive districts.
An analysis of the new map by Aaron Bycoffe at FiveThirtyEight predicts that the newly-drawn map is likely to diminish GOP–or increase Democratic Party–strength by 1-2 seats while creating a few genuinely competitive toss-up districts.
[image via Aaron P. Bernstein/Getty Images]
Follow Colin Kalmbacher on Twitter: @colinkalmbacher
Have a tip we should know? [email protected]