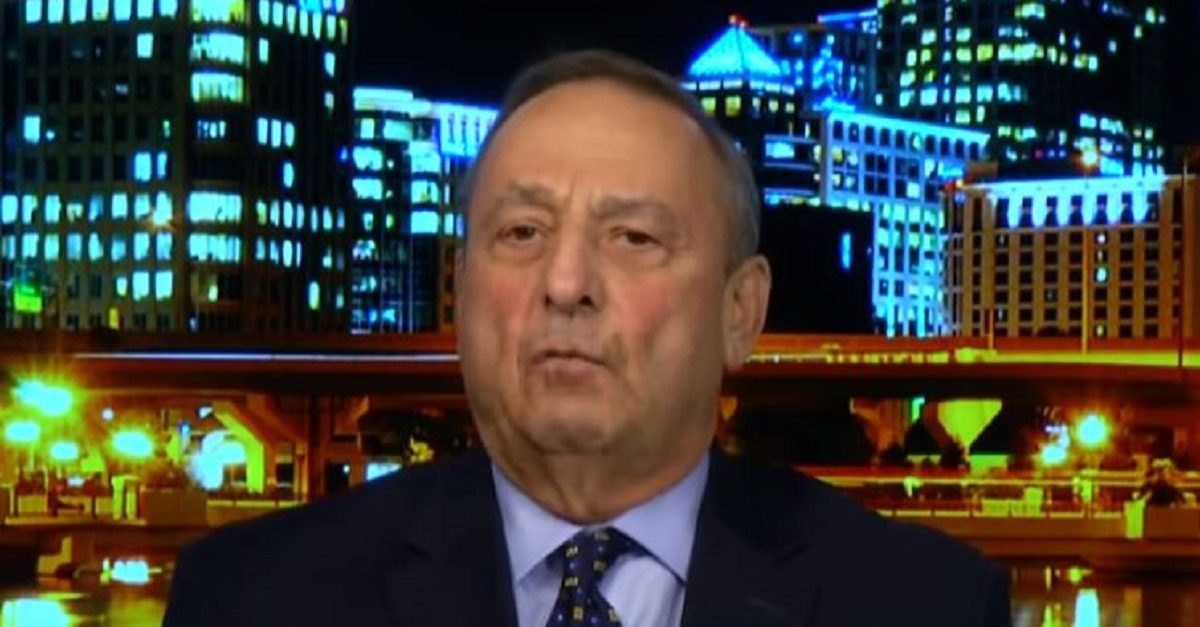 There has been a trend of sorts lately for states to try and circumvent the electoral college by passing bills that would require a state's electors to vote for the presidential candidate who wins the national popular vote. Maine is currently considering a move like this, and the state's former Republican Governor Paul LePage is not happy about it.
The bill currently being looked at by Maine's lawmakers would have the state enter into an agreement with other states, whereby they would all agree to have their electors vote for the candidate who receives the most votes nationwide, setting aside the current system of voting according to how their individual states vote.
LePage discussed this on WVOM radio station's "George Hale Ric Tyler Show" on Tuesday. It started off normally enough, with LePage defending the electoral college for allowing states like his to remain relevant in presidential politics.
"All the small states, like Maine, New Hampshire, Vermont, Wyoming, Montana, Rhode Island, will all be–you'll never see a presidential candidate again, you'll never see anybody at the national stage come to our state. We're gonna be forgotten people," he said.
In addition to fearing that candidates not caring to campaign in small states, LePage feared that in a national popular vote, these states would be rendered irrelevant.
"Why would we give the authority to Ohio, New York, Florida, Texas, and California, and Illinois? Those five states will elect the president of the United States and we will never see another president or another candidate to Maine."
This has been the common criticism of efforts to eliminate the electoral college, as it would give disproportionate influence to a small number of states, at the expense of many others.
Then things started to take a turn for the extreme.
"Why don't we just adopt the constitution of Venezuela and be done with it?" LePage said. "Let's have a dictator because that's really what you're gonna boil down to."
"What would happen if they do what they say they're gonna do, white people will not have anything to say. It's only going to be the minorities who would elect. It would be California, Texas, Florida," he added.
One of the hosts cut him off there, noting that minorities currently believe that electoral college limits their impact. White, non-Hispanic people make up more than 93 percent of Maine's population, according to a 2018 census estimate, compared to 60.7 percent for the United States as a whole.
LePage has garnered a reputation for making racially charged comments, notably this rant about drug traffickers from 2016:
These are guys with the name D-Money, Smoothie, Shifty. These type of guys. They come from Connecticut and New York, they come up here, they sell their heroin, then they go back home. Incidentally, half the time they impregnate a young, white girl before they leave.
He later apologized for that one, saying he meant to say "Maine women."
[Image via Fox News screengrab]
Have a tip we should know? [email protected]