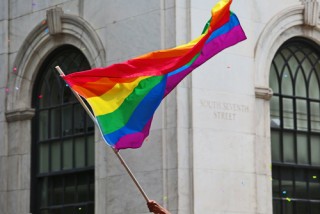 On Thursday, a federal judge determined that Mississippi's statewide ban on adoption by homosexual couples was a violation of the Equal Protection Clause in the Fourteenth Amendment of the U.S. Constitution.
With one swift ruling, U.S. District Court Judge Daniel P. Jordan III struck down the lone remaining state ban on same sex adoption, which means that same sex couples in all 50 states are now free to adopt children. Mississippi was the last state in the country with a ban in place.
The legal challenge to Mississippi's now unconstitutional law was brought by four same-sex couples in 2015, and was backed by two advocacy groups: the Campaign for Southern Equality and the Family Equality Council.
The couples that were plaintiffs in the case either desired to adopt a child or were raising children together. The Jackson Clarion-Ledger described them as follows:
Kari Lunsford and Tinora Sweeten-Lunsford, who are seeking to adopt a child; Brittany Rowell and Jessica Harbuck, also seeking to adopt; Donna Phillips and Janet Smith, parents to a young daughter; and Kathryn Garner and Susan Hrostowski, who have a 15-year-old son
Roberta Kaplan, the lead attorney for the plaintiff's, told Mississippi Today, "I'm a happy camper. Our clients are beyond happy campers. They are more than thrilled."
Judge Jordan's ruling comes on the heels of Mississippi's Senate approving House Bill 1523. LawNewz.com's Ronn Blitzer wrote that the bill would allow religious organizations and individuals to discriminate against people according to their "sincerely held religious belief or moral conviction" that 1) marriage is between a man and a woman, 2) sex should only take place in such a marriage, and 3) biological sex is "objectively determined by anatomy and genetics at time of birth."
[h/t NPR]
Have a tip we should know? [email protected]