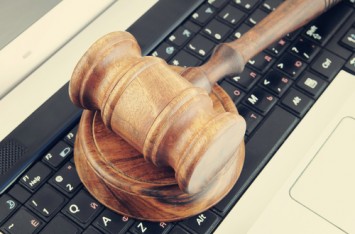 Justice Department lawyers are pushing for a change to Federal Rules of Criminal Procedure that privacy advocates warn will vastly expand the government's power to hack computers.
The proposed change to Rule 41 of the Federal Rules of Criminal Procedure would allow federal magistrate judges to authorize remote searches of computers located outside their district.  Currently, magistrate judges are generally only allowed to authorize searches of computers located within their geographic district.
According to the Financial Times, DOJ officials say the rule change is needed to keep up with changing technology that allows criminals to avoid warrants by masking the location of their computer.  The DOJ calls it a modest tweak and says it does not alter existing powers already available to the federal government, according to the report.
But some privacy advocates, including Oregon Senator Ron Wyden, do not agree with the DOJ's characterization.
"This is a major policy change," Wyden said. "It vastly expands the government's hacking authority . . . This gives the government authority to plant malware on one million computers with one warrant from one judge."
Other critics of the proposed change include Google, the ACLU and an association of criminal defense attorneys who practice in federal court, according to the report.  All say the rule change is significant enough that it should be debated in Congress.
The Judicial Conference, the national policy making body for the federal courts, reviewed and approved the proposed rule change last October.  The Judicial Conference concluded "[m]uch of the opposition [to the proposed rule change] reflected a misunderstanding of the scope of the proposal," FT reports.
Deputy Assistant Attorney General David Bitkower echoed similar sentiments about the criticism surrounding the proposed changes. According to FT:
[Bitkower said] the FBI's remote computer searches were lawful and would not be broadened by the rule change. And he dismissed what he called "the parade of horribles" invoked by critics as ill-informed.
The Supreme Court is expect to adopt the rule change on May 1.  However, Congress has the power to intervene before the rule change would take effect on December 1.
[image via shutterstock]
Have a tip we should know? [email protected]