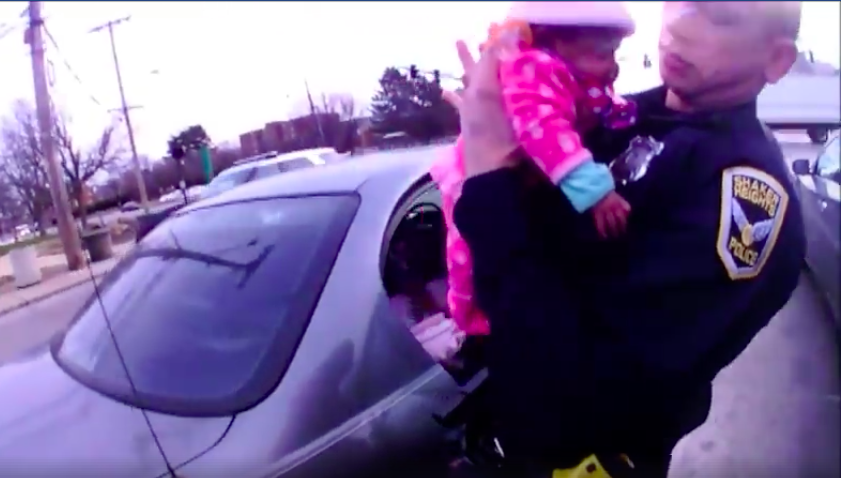 This week's Law&Crime Cops of the Week are Shaker Heights Police Department Officers Alex Oklander and Ryan Sidders.
The two Ohio officers gained national attention this month for body cam footage that showed the officers rescuing a 2-month old baby from choking on milk in the back seat of her mother's car in the center of a busy intersection.
According to Ohio CBS affiliate WOIO, Tamica Pruitte's newborn daughter, Tyra, began choking on her milk while they were driving. Pruitte stopped the car in the middle of the street to tend to her child, when Officers Oklander and Sidders police car showed up behind her.
The officers reported that when they saw the stopped car, they had no clue what was wrong, assuming initially that the car broke down. Then they saw Pruitte exit her vehicle quickly and head to the back seat to help her child.
After a few light pats to her back, as well as an infant version of the Heimlich maneuver, Tyra was coughing and breathing again.
[Image via Shaker Heights Police Department Screenshot]
Have a tip we should know? [email protected]