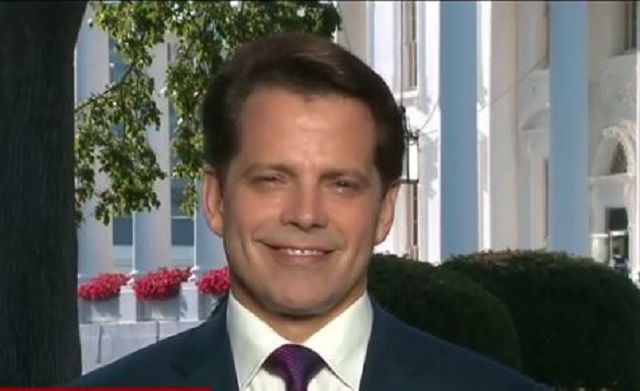 Ever since starting his new job, White House Communications Director Anthony Scaramucci has been on a crusade against internal leaks from the White House. Scaramucci has used some strong language in recent days, saying he would fire everyone if it meant putting the leaks to an end, and pointing out that in the past, such actions would warrant hanging for treason. So you can imagine how upset he was when Politico ran a report about Scaramucci's own personal information.
After the report discussed Scaramucci's finances, based on a copy of the financial disclosure form that he submitted to the Office of Government Ethics, he posted on Twitter that "In light of the leak of my financial disclosure info which is a felony. I will be contacting @FBI and the @TheJusticeDept."
Of course, there's just one little problem with that. Scaramucci's financial disclosure form is public, and available upon request.
Oops. You can't illegally leak something that's legally available to everyone. You'd think someone so proud of his Harvard Law School degree would know that.
Scaramucci ended up deleting the tweet, and tried to spin the issue when talking to CNN Thursday morning. "I understand the law. I know that there was a public disclosure mechanism in my financial forms," he said to host Chris Cuomo. "What I'm upset about is the process and the junk pool, the dirty pool, Chris, in terms of the way this stuff is being done, and the leaking won't stop."
Huh? Scaramucci appears to be saying that he wasn't upset about the public information getting out, just the way it got out? Maybe he means he understands that the information is out there, he just doesn't like when the media actually reports it.
[Image via CNN screengrab]
This is an opinion piece. The views expressed in this article are those of just the author.