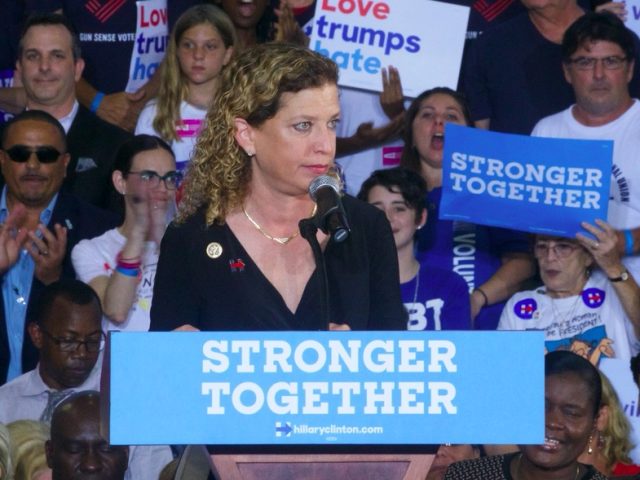 Tim Canova, a liberal law professor and opponent of Rep. Debbie Wasserman Schultz, sent out a memo blasting the congresswoman for her handling of the investigation into Imran Awan, who was recently arrested by the feds. In the letter, he accused Wasserman Shultz of a crime.
"I have called for an investigation into possible obstruction of justice ever since Wasserman Schultz threatened the chief of the US Capitol Police at a Legislative Appropriations Subcommittee hearing, when she told him 'there will be consequences' if he did not return a seized computer to her," Canova said in an email to LawNewz.com.
VIDEO:
On Tuesday, Wasserman Schultz fired Awan, who worked as an information technology staffer, after news spread that he was arrested at Dulles Airport, apparently trying to flee the country to Pakistan.  The Virginia man was indicted earlier this week on federal bank fraud charges. Investigators believe that Awan and his wife defrauded the Congressional Federal Credit Union by mis-stating facts on a form in order to get a loan.
In a blog post and fundraising letter, Canova, a Georgetown University Law grad wrote:
This news comes only a month after I wrote to you about how Debbie Wasserman Schultz was caught on video obstructing the investigation by threatening the Chief of the U.S. Capitol Police, Matthew R. Verderosa, for doing his job in gathering evidence on the apparent criminal activity of Awan — activity that includes suspicion of stealing a wide range of computer equipment and data, massive cyber-security breaches, accessing congressional computers without permission of members of Congress, and funneling sensitive congressional data offsite — all serious felonies, possibly related to blackmail and extortion, and for what criminal purpose or scheme, one can only imagine.
Canova has filed paperwork to run against Wasserman Shultz in 2018.  We reached out to the press office of Wasserman Schultz for comment, and will update this story when we get more information.
Have a tip we should know? [email protected]
Rachel Stockman - President / On Air Host