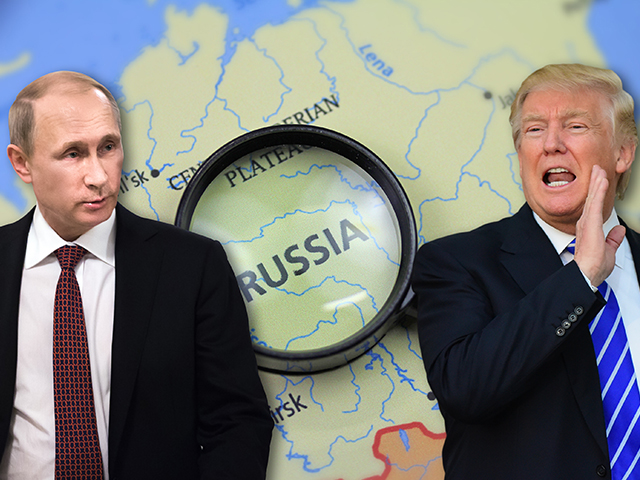 On Thursday night, CNN and other outlets ran breaking news stories about how the FBI refused a White House request to knock down recent stories of a Trump-Russia link. Many, who are certain that Trump is a puppet of the Kremlin, have pointed to this as proof that there is truth to the claims that President Donald Trump's campaign advisors communicated regularly to the Russians during the 2016 presidential campaign. But, in reality, the FBI's lack of response proves absolutely nothing about that. In my opinion, that is a non-story. The alarming story is that the Trump administration even asked the FBI to do such a thing if indeed that is what happened. Not only did the White House violate decades-old procedures that limit communications with the FBI on ongoing investigations, the move was unethical.  Some legal scholars have even gone so far as to say it could amount to obstruction of justice as well. That is a crime.
7. This is the statute for obstruction of justice, 18 U.S. Code § 1503 pic.twitter.com/SgG4HyDv06

— Judd Legum (@JuddLegum) February 24, 2017
According to the CNN report, White House Chief of Staff Reince Priebus was trying to dispute a report run by The New York Times which said Trump's campaign had repeated contacts with "senior Russian Intelligence officials" in the year leading up to the election.  Priebus apparently reached out to FBI Deputy Director Andrew McCabe and begged him to let the FBI talk to reporters on "background" to tell them the report was garbage. Interestingly, it was FBI Director James Comey who put the kibosh on it, and rejected the White House's request, saying the FBI can't comment at all because it is an ongoing investigation. Despite this whole thing being laced with hypocrisy because, of course, it was Comey who breached DOJ guidelines when he spoke up to Congress about the Hillary Clinton investigation 11 days before election, Comey is absolutely right.
According to the U. S. Department of Justice's own guidelines:
The Department of Justice shall not respond to questions about the existence of an ongoing investigation or comment on its nature or progress, including such things as the issuance or serving of a subpoena, prior to the public filing of the document.
So don't be fooled. The fact that the FBI didn't take the Trump administration up on their request proves nothing. It does not mean that Trump officials had repeated contacts with the Kremlin.
"We have now all kinds of people looking into this. I can assure you and I have been approved to say this — that the top levels of the intelligence community have assured me that that story is not only inaccurate, but it's grossly overstated and it was wrong. And there's nothing to it," Priebus stated when asked about The New York Times report. Maybe that's true. We just don't know.
But, what is deeply troubling is the fact that the White House even tried to use the FBI as a political tool to help gain favorable coverage for Trump. That is not the FBI's job. Not only is that highly suspect, it is an apparent breach of the rules as well.
A 2009 Department of Justice Memo reads:
"Initial communications between the [Justice] Department and the White House concerning pending or contemplated criminal investigations or cases will involve only the Attorney General or the Deputy Attorney General, from the side of the Department, and the Counsel to the President, the Principal Deputy Counsel to the President, the President, or the Vice President from the side of the White House."
As you can see, Reince Priebus, the White House chief of staff, is not included in that chain. On top of that, the memo states that communication should only happen when it is "important for the President's duties" and "where appropriate from a law enforcement perspective," according to CNN. Disputing bad coverage to control a media story does not seem to fit into that category at all.
Harvard Law Professor Laurence Tribe takes this whole thing one step further. When asked if he believes the actions by the Trump Administration amount to obstruction of justice, he replied: "It fits about as well as the first Article of Impeachment against Nixon did: the House charged him with trying to get the FBI off his case."
Tribe elaborated further on Twitter:
That puts it mildly. The first basis for impeaching Nixon was his staff's effort to deflect FBI investigation of the Watergate breakin. https://t.co/vTkkhhXfY7

— Laurence Tribe (@tribelaw) February 24, 2017
Trump wd've called for CoS to be fired and indicted for obstructing justice and, if Obama directed the obstruction, for his IMPEACHMENT https://t.co/6FgmbJ1PTJ

— Laurence Tribe (@tribelaw) February 24, 2017
According to  18 U.S. Code 1503, Obstruction of Justice includes when someone "by threats or force, or by any threatening letter or communication, influences, obstructs, or impedes, or endeavors to influence, obstruct, or impede, the due administration of justice." Did Priebus do that?  Jennifer Rubin, a lawyer and conservative writer for the The Washington Post tweeted this:
sounds like an attempt at obstruction of justice https://t.co/5NZvY4Nsx7

— Jennifer Rubin (@JRubinBlogger) February 24, 2017
New York Times Op-Ed Columnist Paul Krugman, agreed with Tribe, taking it one step further.
That's a de facto admission of guilt — and arguably an impeachable offense — right there, if Rs in Congress cared about rule of law https://t.co/CNDmJLSQtV

— Paul Krugman (@paulkrugman) February 24, 2017

While I think it is way too soon to speculate that this interaction constitutes any sort of crime, I do agree with Tribe that Trump (and most other conservatives) would have flipped out (with good reason) if it became known publicly that Obama's Chief of Staff tried to persuade the FBI to make a favorable public statement about, say, the Hillary Clinton investigation.  The mere appearance of something similar when Bill Clinton spoke to Attorney General Loretta Lynch was met with understandable outrage. The Trump administration's move should be viewed the exact same way.
This is an opinion piece. The views expressed in this article are those of just the author.
Rachel Stockman - President / On Air Host