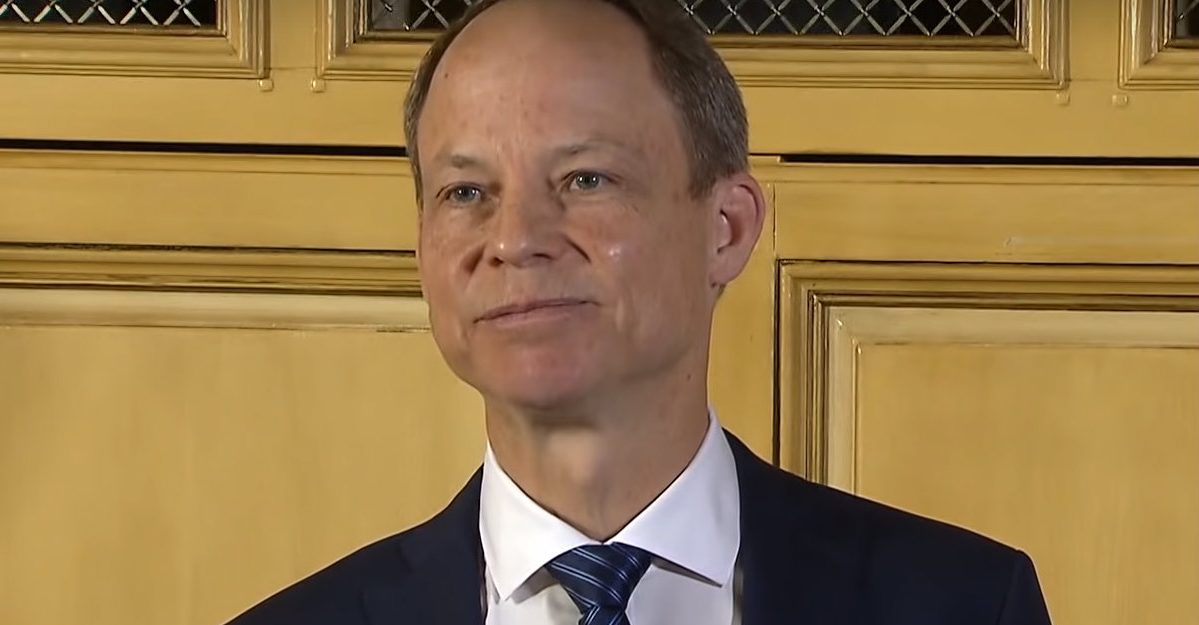 On Tuesday, Californians took their outrage to the ballot, and voted to recall Judge Aaron Persky, the now-infamous judge who sentenced Brock Turner to just three months in jail. The Turner case drew national attention in 2016 when the former swimmer from Stanford University was convicted of sexually assaulting an unnamed girl near a dumpster.
I get it. Turner's violent abuse of a young woman was outrageous, frightening, and deeply disgusting. But the now-successful movement to"Recall Judge Persky," is, and always was, a terrible idea. Persky's sentencing in the Turner case may have been too lenient to satisfy public thirst for vengeance – but it wasn't the result of improper judicial conduct. And last I checked, we don't throw judges off the bench just because we disagree with their rulings.
The California Commission on Judicial Performance released a 12-page report, officially made a finding that there was no evidence of bias on the part of Judge Persky, and that his sentencing of Brock Turner conformed to "parameters set by law and was therefore within the judge's discretion." For anyone who has ever spent a few days inside a criminal courtroom, that outcome was hardly a shock.
No evidence was uncovered—or even alleged — that Persky had had some personal relationship with Brock Turner, his lawyer, or the case. No one accused him of failing to follow the law, or any kind of judicial impropriety. People simply didn't like his decision. That's a problem, especially in the general context of criminal law, which requires professionals to make tough decisions every day. We rely on statutory sentencing guidelines, and defendant-specific pre-sentencing reports, because those things matter. Aggravating and mitigating factors cannot and should not be ignored. To do so is to create a criminal justice system that lacks fundamental fairness.
Judge Persky doled out a sentence that is alarmingly lenient; but when he did so, he followed legal guidelines and courtroom norms. An important facet of those rules is that we, as a society, believe that youth, family support, education, and likelihood of rehabilitation are mitigating factors at sentencing. Persky's recall may feel good, but ultimately comes at a terrible price; it sends a message that judges should make rulings that play well in headlines – even when those rulings are at odds with what's legally appropriate.
When the Turner case was unfolding, Law & Crime spoke at length with Heather Cucolo, Professor of Sex Offender Law at New York Law School and co-author of "'They're Planting Stories in the Press': The Impact of Media Distortions on Sex Offender Law and Policy." Cucolo explained how societal outrage over sex crimes in particular has the tendency to erode important values within our justice system:
We are only seeing these cases because they involve sexual assault. Sex is different. It is something that raises so many emotional angry responses—more so than anything else – in some ways, even more so than murder. In our legal history and our social history, we have generally felt that leniency for juveniles is the right path for criminal justice. But as soon as we enter sex into the equation, [the offenders] are now seen as monsters.
In his Slate piece entitled, "This Is How Mass Incarceration Happens," Mark Joseph Stern similarly concluded that "the crusade against Persky threatens to exacerbate injustice by frightening other judges into imposing longer sentences across the board."
Unquestionably, those who rallied against Persky did so with honorable intentions; a commitment to fight against sex crimes as well as the favoritism often enjoyed by white middle-class offenders is a worthy one. But judges are elected to judge, and within the confines of law and ethics, we must allow them to do so.
[Image via CBS screengrab]
This is an opinion piece. The views expressed in this article are those of just the author.
Elura Nanos - Columnist & Trial Analyst, Law & Crime; CEO Lawyer Up