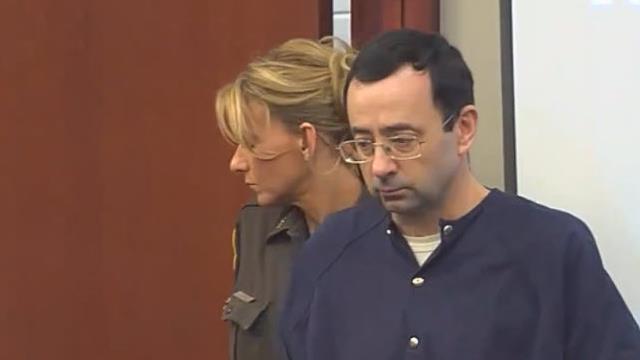 Michigan State University Board of Trustees Vice-Chairperson Joel I. Ferguson is facing the wrath of Twitter after comments made on a radio show in relation to the Larry Nassar child abuse case.
This is mind blowing and jaw dropping. Everyone must listen to Trustee Ferguson. Start at 23 minutes
"We had a 5 hour Board Meeting and only spent 10 minutes on this Simon stuff. There's so much else going on at MSU that needs our attention."
‍♂ https://t.co/rLUPvxEjq0

— SpartanWire (@SpartanWire) January 23, 2018
Not easy to find a way to make #MSU look worse, but board member Joel Ferguson manages to do just that . . .
. . . while survivor statements continue at #NassarSentencing hearing.#tonedeaf #insensitive #clueless #MichiganState #LarryNassar #Nassar https://t.co/UkYOIv7smU

— Alan Stamm (@APStamm) January 23, 2018
Dear Joel Ferguson – Let me fix your statement for you…#MSU is EXTREMELY SORRY for ignoring the repeated attempts to notify us of #LarryNassar A lot of pain, anguish and turmoil could have been avoided if anyone had listened to these brave souls..https://t.co/JPs1Pd0Pyo

— Brittany Zimmerman (@MrsBZimm) January 21, 2018
Longtime Michigan sportscaster Tim Staudt on Monday interviewed Ferguson on his radio show "Staudt on Sports." After talking about a few athletic issues, Staudt asked a really, really easy question:  did Ferguson have a message for anyone out there in the greater Michigan State University audience given the events of the last year and of recent days?
Hello! The obvious response for any human being would have been to talk about the Larry Nassar sentencing hearing. Ferguson said:  "Uh, I, well, it's just hard to pick out what people would want to hear right now."
Mmmmkay. WHAT??!!!????? No wonder MSU officials are being accused of being "tone deaf."
Ferguson went on to discuss last week's Board of Trustees meeting. In that meeting, the board discussed the future of MSU President Lou Anna Simon. Many Nassar victims are calling for her to quit or be fired. Here's how he characterized it:
"The thing we had the other day was five hours and, uh, Talking Lou Anna was ten minutes. We had so many other things were going over and we unanimously decided in that meeting right away" that the board would support Lou Anna staying as president.
Why?  "There's so many more things going on in the University than just this Nassar thing," he said.
One of the first things Ferguson named was a $50 million remodel of the school's basketball stadium, the Breslin Student Events Center. Simon raised a really, really, really lot of money for it, he explained:
The person who hustled and got all those major donors to give money was Lou Anna Simon.  There's so many things that make up being president of a university that keeps everything moving and everything right with the deans, everything, at a school where we have a waiting list of students who want to come . . . we define her overall job as why we want her to be president.
While the world seems to be rallying against MSU leadership while listening to victim after victim come forward against Nassar at a sentencing hearing, the MSU donors, according to Ferguson, support Simon:  "this weekend we had so many of our major donors and so many of our major alumni send in communications in support of our president."
In other words, Simon is a cash cow for MSU, and MSU needs to keep her. "The collateral damage of not having her here would be tremendous for the university right now," he said.
Ferguson also said Simon will not resign.  "That will not happen.  Period.  She's a fighter . . . she's not gonna get run out of there by what somebody else did."
Ferguson is among those who seem to think Nassar existed in a bell-jar-like vacuum and that nobody else did anything wrong — even with more than 185 victims on the record according to court statements. Ferguson said that Nassar was alone with his victims, "on an island by himself," and that a recently-requested attorney general investigation into MSU will ultimately reveal "our senior people were not complicitous in what this pervert [Nassar] did," Ferguson said.
Ferguson eventually said that money will not ease the "pain and suffering" felt by Nassar's victims, but said, "there's going to be something happening in their favor" financially.
Ferguson literally laughed off questions about the NCAA getting involved and refused to compare what happened at MSU with the Penn State scandal. He differentiated Penn State, which suffered scandal in its own NCAA-sanctioned college football program, with gymnastics programs for young women at MSU.
One member of the board, trustee Mitch Lyons, is the only member to call for the university president to resign. A statement attributed to Lyons was published late Tuesday afternoon by the MSU school newspaper. In the statement, Lyons disagreed with Ferguson's version of last Friday's board meeting, especially when it came to timing:
MSU Trustee Mitch Lyons issued a new statement going against MSU Trustee Joel Ferguson's comments from earlier Tuesday. Lyons continues to say MSU President Lou Anna K. Simon should resign, or the Board of Trustees should relieve her of her duties. pic.twitter.com/GaoEfG4FF3

— The State News (@thesnews) January 23, 2018
Listen to the Ferguson interview here.  It begins aroud the 23:00 mark in the program.
[Image of Larry Nassar via court feed.]
[Editor's note:  This piece has been updated to include the Tuesday afternoon statement of Mitch Lyons.]
This is an opinion piece. The views expressed in this article are those of just the author.
Aaron Keller - Deputy Editor-in-Chief