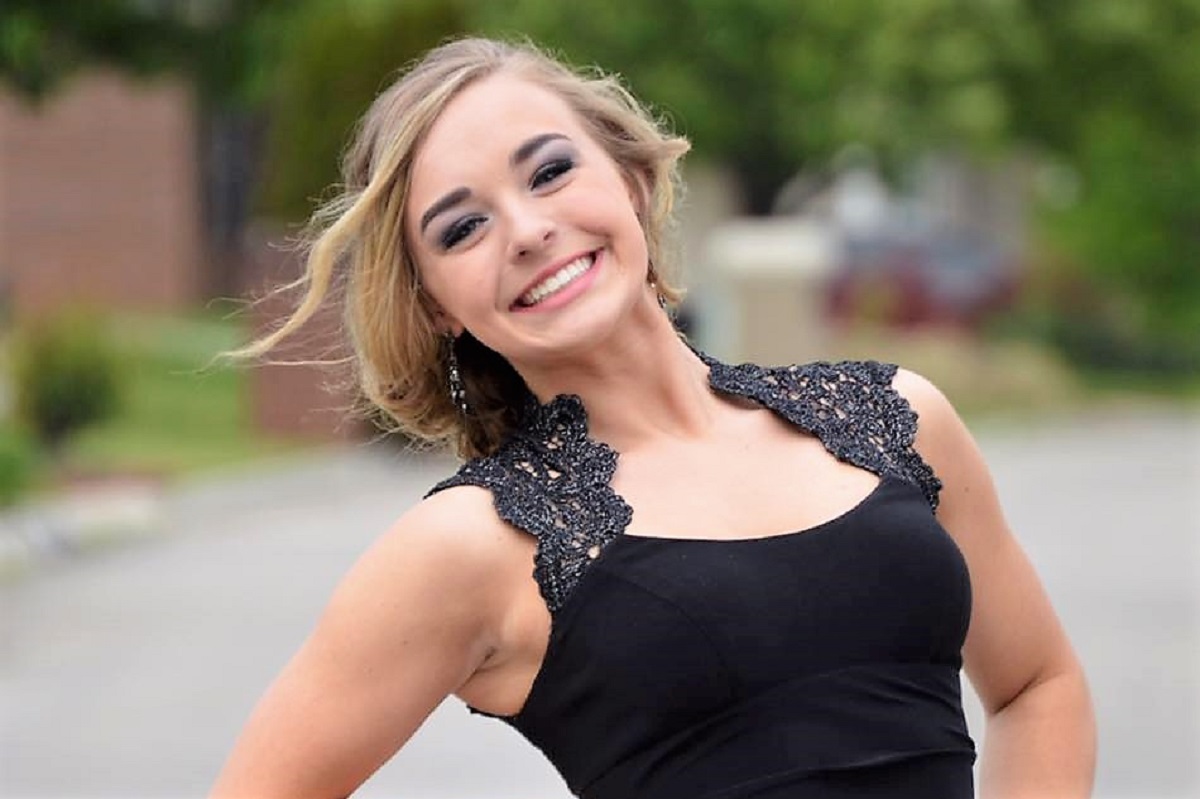 Opening statements are complete in the murder trial of a star high school football wide receiver accused in the murder of his cheerleader girlfriend, Emma Walker.
Prosecutors described how they believe William Riley Gaul, the victim's former boyfriend, shot her at about 3:00 a.m. from a position outside the Walker house as the family slept. At least one bullet passed through a wall and hit Emma Walker in the head, killing her instantly during her sleep.
"In the safety and sanctity of her home, she was shot and killed by a gunshot wound to her head," Knox County prosecutor Kevin Allen explained.
Family members didn't hear a thing, prosecutors said, but awoke the next morning and realized Emma Walker wasn't coming out of her room. A family member finally went to her room and shook her foot. It was cold. Then, the family noticed Emma's lips were blue. They thought she had vomited in bed. They checked. Emma had no pulse. Her mother lost it. Emma was cold. She had been dead for hours, prosecutors said.
Prosecutors said the so-called vomit turned out to be Emma Walker's brains and blood. It was only after police began investigating that a gunshot wound became the suspected cause of death. When that became clear, family members immediately began to suspect Gaul based on the rancorous relationship between Gaul and the victim.
Prosecutors described Walker as a "strong willed," opinionated, and an "A student."
The two-year age difference between Gaul, 18, and Walker, 16, caused trouble, the prosecutor said. "The relationship was toxic," he explained, even as — and perhaps because — the relationship eventually became sexual. The Walker family grounded Emma and forbade a relationship between the two. Walker's family has said the couple had broken up before her death.
Prosecutors said Walker herself became increasingly bothered by Gaul. She blocked Gaul's cell phone number, but Gaul used an app called "Phoner" to send anonymous text messages to Walker. At one point, through the anonymous messages, prosecutors said Gaul tried to convince Walker someone she knew had been kidnapped and dumped outside a house Walker just happened to be visiting. Walker went outside, confronted Gaul, who turned out to be the purported kidnapping victim, and knew it was a hoax.
Later, neighbors saw a "man in black" walking through Walker's neighborhood. Surveillance video captured the man. Walker became fearful. She texted Gaul. Gaul claimed he was elsewhere and was not the mysterious "man in black," but he did show up to "rescue" her from the scary situation, prosecutors said.
Surveillance footage captured the "man in black." A witness saw the man walking towards an area pool where Gaul was known to park while surreptitiously visiting Walker, despite her parent's ban on the relationship. A witness saw his car there that day, too.
The prosecutor said this behavior constituted stalking. He said Walker would have known it was really Gaul because of his unique gait.
Walker asked her parents to start setting their home's alarm system.
The prosecutor said Gaul's grandfather is prepared to testify that his 9mm Glock went missing shortly before Walker was shot. The prosecutor said forensic tests indicate that the grandfather's gun is the murder weapon.
The night Walker died, Gaul had been hanging out in Knoxville, but said he needed to get back to college to do homework. Gaul asked to borrow a friend's phone. In a barrage of messages and phone calls, Gaul pleaded with Walker to allow him to see her. "He starts to wear her out," the prosecutor said. One call lasted fourteen minutes. Text messages said, "please, just talk to me," and prosecutors said Gaul was "begging" for Walker's attention. There were more than 60 attempts at communication, which ended just after midnight at about 12:06 a.m.
"Gunshots are heard in the neighborhood at about 3:00 a.m.," Allen said.
Gaul had also allegedly asked a college friend how to get fingerprints off a gun. The friend claimed Gaul was asking for his roommate.
Gaul also told a friend he was considering throwing his grandfather's gun into a river. The friend told Gaul that would make no sense, since the grandfather would eventually ask for the gun. The friend went to police.
Prosecutors said Gaul was "creating a trail, trying to get away with it."
The top charge, intentional premeditated murder, should be a guilty verdict, the prosecutors said, because of Gaul's dress and aim. The bullet was lined up to kill, he said. Plus, Gaul was dressed as the "man in black" when he fired the shot. Dressing up that way, prosecutors said, was evidence of intent to kill.
Gaul was arrested with a black hoodie, black sweatpants, black shoes, duct tape, garbage bags, gloves, and the murder weapon which had been stolen from the grandfather — "the whole outfit the man in black" wore.
After the prosecutor's nearly hour-long opening statement, defense attorneys presented a slightly different theory.
Defense Attorney Wesley Stone called Gaul's conduct "crazy," "bizarre" and "reckless," and told jurors — in a surprise move — that Gaul entered a guilty plea on one of the charges. That charge, recklessly discharging a weapon into a house, a Class C felony, carries a three to fifteen year sentence and up to a $10,000 fine.
The defense characterized the relationship not as one which slid precipitously towards murder, but rather as an on-again, off-again, emotionally charged teenage relationship fraught with hot and cold emotions. Sometimes, they said, Emma Walker would stop talking to Gaul, then start up again. Sometimes, she would reply affirmatively to his messages, despite previously distancing herself from him.
One time, when she was scared, the defense said Walker texted, "I hate you, but I need you" to Gaul. He replied, "I'm on my way." She did not reach out to her father, mother, or law enforcement, but instead asked Gaul, "where are you at?" "Passing Applebee's," he replied.
The defense said Gaul slept with Walker, then was unsuccessful in continuing the relationship. She would ignore him. Under the defense theory, Gaul started creating dangerous situations — the kidnapping, the "man in black" — from which he could "rescue" Walker. The shooting was crazy, they said, but it was not an attempt to kill. It was only an attempt to inject danger into Walker's life, from which Gaul, in some twisted way, could ride into "rescue" her and be her "hero."
The defense said jurors probably won't like Gaul, that he lied several times to police, and that jurors would think Gaul's plan made very little sense. However, the defense said, what he did is not murder. "This is a tragedy," the defense said. "Intentionally doing an act and intent to kill are two different things. That distinction will become apparent" as the case moves along, the defense said.
Read the indictment against Gaul to understand the charges he faces below.
Tennessee v. William Riley Gaul – Indictment by LawNewz on Scribd
[Image of Emma Walker via Facebook.]
Have a tip we should know? [email protected]
Aaron Keller - Deputy Editor-in-Chief