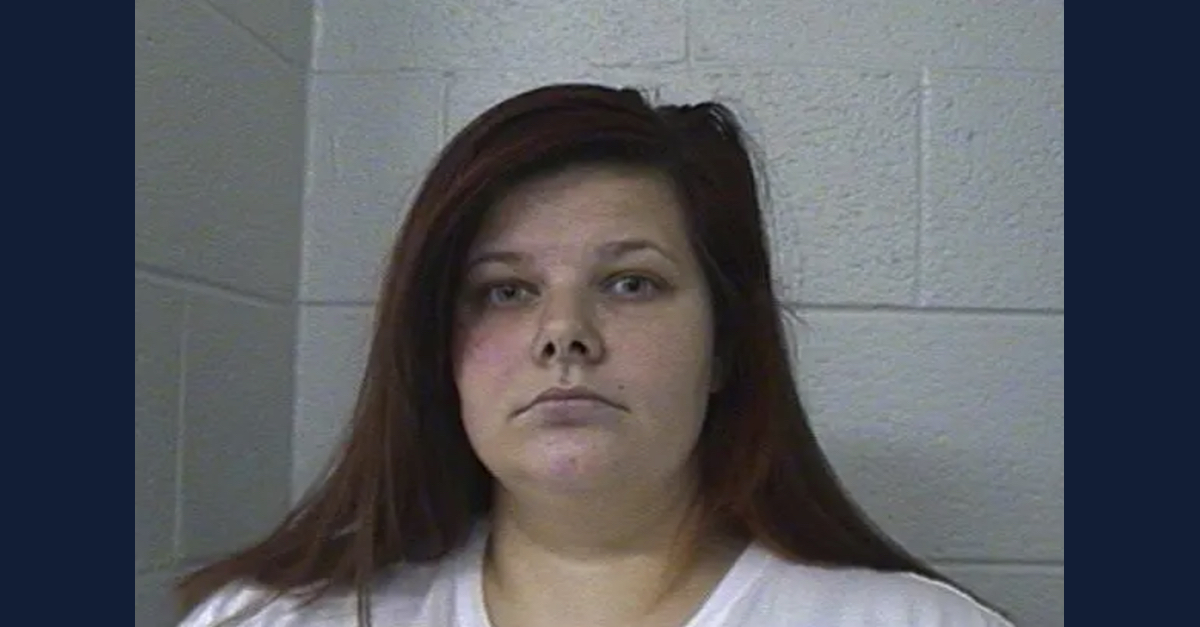 A Tennessee woman recently indicted on a bevy of child abuse charges previously worked as a 911 dispatcher, officials say.
Kirsten Michelle Jenkins, 26, stands accused of one count each of aggravated child abuse and aggravated child neglect, and two counts of aggravated child endangerment, according to a presentment handed up by Washington County grand jurors in late 2022 and obtained by Johnson City, Tenn.-based CBS and ABC affiliate WJHL.
The defendant was arrested on Dec. 22, 2022. According to the court document, said to be largely perfunctory in nature, Jenkins allegedly neglected and abused an unidentified child between March 7, 2022 and May 12, 2022 — and then again from May 22, 2022 and Aug. 5, 2022.
Listed as witnesses in the presentment are First Judicial District Attorney General's Office's Mike Little and Washington County Sheriff's Office's Michael Gardner, according to the TV station.
Law&Crime reached out to the WCSO for additional details and comment on this story but no response was immediately forthcoming.
According to WJHL, the Jenkins indictment cites two separate laws, including Volunteer State statute known as "Haley's Law" which provides for higher punishments in child abuse, neglect, and endangerment cases if certain criteria are alleged and proven.
Contained at Tennessee Code Annotated 39-15-402, the statute provides harsher designations and sentencing in instances where:
1. The act of abuse, neglect or endangerment results in serious bodily injury to the child;

2. A deadly weapon, dangerous instrumentality, controlled substance or controlled substance analogue is used to accomplish the act of abuse, neglect or endangerment;

3. The act of abuse, neglect or endangerment was especially heinous, atrocious or cruel, or involved the infliction of torture to the victim; or

4. The act of abuse, neglect or endangerment results from the knowing exposure of a child to the initiation of a process intended to result in the manufacture of methamphetamine…
According to the TV station, the defendant is additionally charged under a statute that only applies if a victim is 8 years old or younger and when a parent or custodian "knowingly exposes such child to or knowingly fails to protect such child from abuse or neglect resulting in physical injury or imminent danger to the child." Jenkins is also charged with a subsection of the same statute that involves abuse or neglect "so as to adversely affect the child's health and welfare."
Washington County 911 Director Greg Matherly told WJHL in a follow-up report that Jenkins began working there as a dispatcher full-time in January 2022.
"Before the 4-count indictment was made public, Matherly said Jenkins resigned effective immediately and without explanation roughly two weeks ago," the report says. "Matherly said his office was unaware of the investigation until the charges were announced, and he was never contacted in connection to the charges."
Jenkins is currently being detained in the Washington County Detention Center on $100,000 bond, according to jail records reviewed by Law&Crime.
It is unclear if the defendant is currently represented by counsel.
Her next court hearing is currently slate for April 3, 2023.
In the fall of 2021, a 911 dispatcher in Louisiana was charged with several crimes after allegedly hanging up on people during emergency service calls.
[image via Washington County Detention Center]
Have a tip we should know? [email protected]