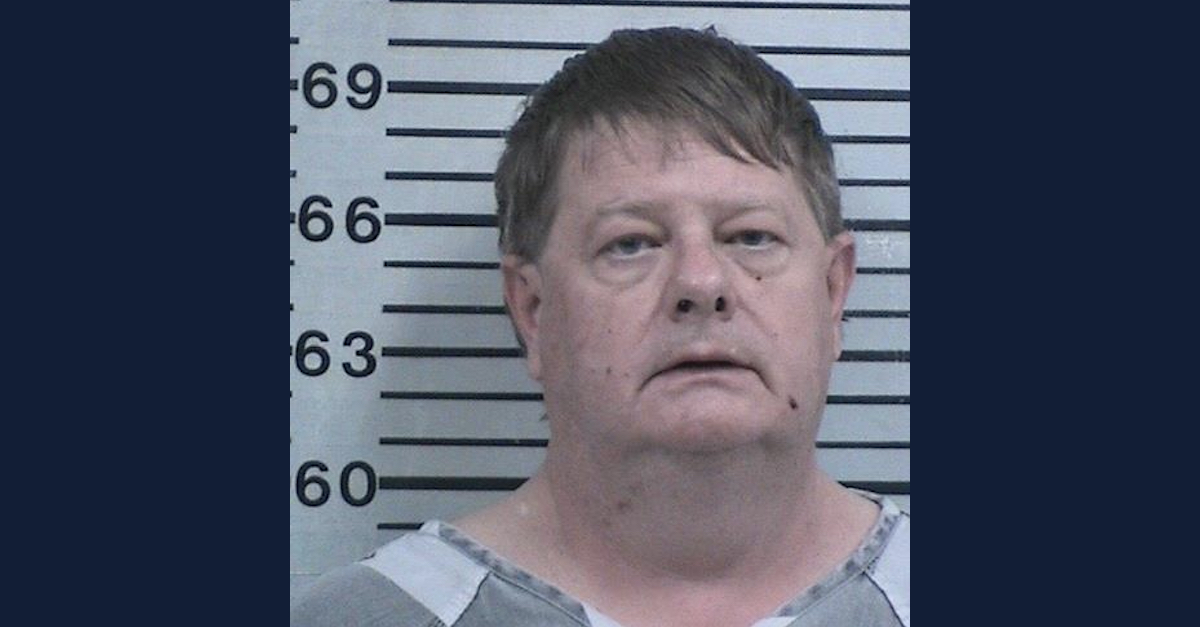 A former Texas prosecutor whose work focused on domestic violence allegedly died in a domestic violence incident on New Year's Day.
Jeffrey Bryan McLaughlin, 58, stands accused of felony murder in the first degree over the Sunday, Jan. 1, 2023, death of his wife, Venisa McLaughlin, according to the Hood County News.
The circumstances surrounding the woman's death are not, as of now, a matter of public knowledge and law enforcement are keeping mum.
"This case is still under investigation," Hood County Sheriff Roger Deeds told Law&Crime in an email, confirming the murder charge. "We will release information as we are able to do so."
The couple lived on Westover Drive in Pecan Plantation, a storied census-designated place and unincorporated community – which sits on a onetime pecan farm and former site of a failed utopian society – currently home to a county club, golf course, airport, and parks.
Jeffrey McLaughlin was arrested and booked just before 2 p.m. on Sunday. On Monday, his bond was set at $250,000, the sheriff said.
The death of the ex-prosecutor appears to have caught the attention of the Lone Star State's leading law enforcement agency.
"This case is being investigated by my office and the Texas Rangers are assisting," Deeds told Law&Crime.
According to the Texas State Troopers Association, the Texas Rangers "are at the top of the law enforcement pyramid in Texas."
Hood County Attorney Matt Mills told the Hood County News that Venisa McLaughlin worked in his office for around six years before she left "on friendly terms" in late April 2022.
"Mills confirmed that Venisa worked in his office as an assistant county attorney," journalist Kathy Cruz wrote. "He said that in addition to working protective order cases, she handled justice of the peace courts, mental commitments, and various other duties."
"This is a really big loss for our office," Mills told the paper, despite Venisa McLaughlin no longer working there. The lead attorney for the county went on to describe her passing as "very tragic."
Mills directed Law&Crime to a statement he issued via Facebook:
I woke up this New Year's morning to hear heartbreaking news. Our former assistant county attorney, who started with me on my first day in office, was killed this morning. She served our office for over five years, and she helped us through some trying times at the start of my first term. She also helped tremendously in my re-election campaign in 2020. Our prayers are with her two daughters and the rest of her family.
"It's a day later and I'm still in incredible sadness for the death of a good friend and one of the smartest and sweetest women I've ever known," one of the victim's friends posted on Mills' Facebook. "My heart breaks for their daughters."
The circumstances surrounding the deceased woman's final moments may, at this point, be unclear to authorities as well.
Deeds told Law&Crime that an inquest into Venisa McLaughlin's death is being conducted by Justice of the Peace Roger Howell.
A comment on another Facebook post said that a voice on the local police scanner initially described the woman's death as a "cardiac arrest."
Another commenter described Venisa McLaughlin as a "wonderful person" and said the couple's adult daughters are in their early 20s.
According to the Hood County News, the deceased woman ran for a Pecan Plantation community board seat in early 2022.
[image via Hood County Sheriff's Office]
Have a tip we should know? [email protected]