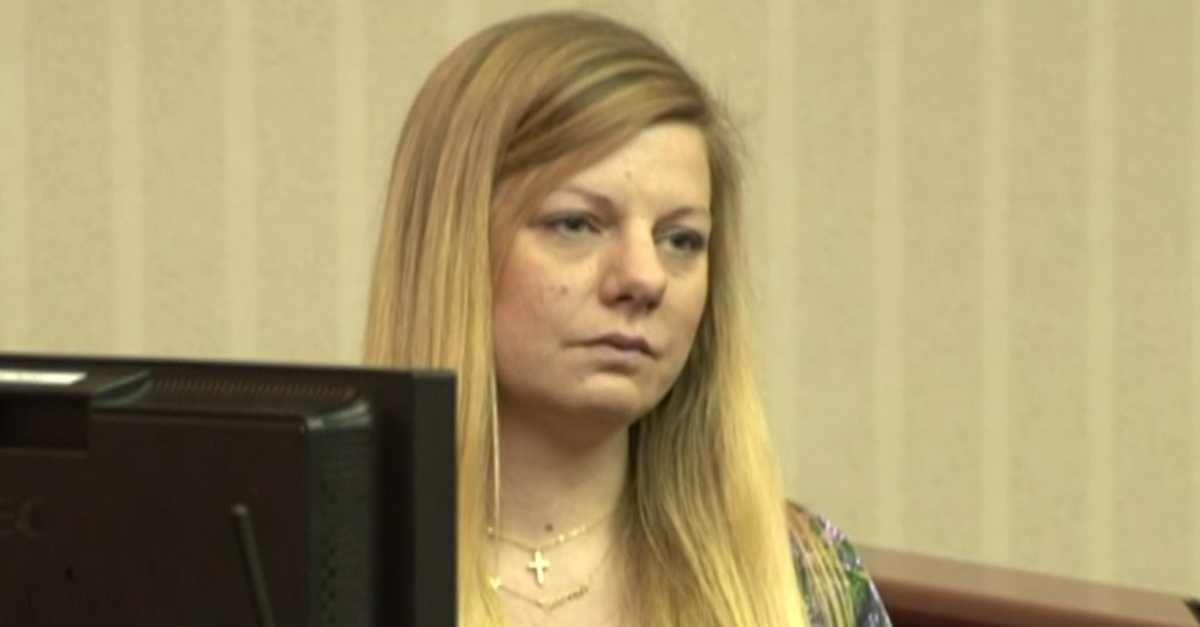 Murder defendant Lindsay Partin testified Wednesday at her trial, claiming she lied in her alleged confession to causing Hannah Wesche's fatal injuries. She said she only told that falsehood to "protect everybody." Detectives were asking if she had been abused by her husband, and she also worried about the victim's father Jason Wesche, she said.
Prosecutors in Butler County, Ohio argue she caused Hannah's fatal injuries. The victim was found unresponsive on March 8, 2018 and passed away from her injuries ten days later. Partin, her neighbor and babysitter, admitted to striking her, detectives said.
The defendant now claims she lied while under pressure. She said that detectives held their second interview with her in a coercive environment. She said they arrived at her home and convinced her to come to the Butler County Sheriff's Office with her kids, even though she couldn't immediately join them at first.She said investigators had suddenly put her children in another room, and one of her daughters started crying about being left with strangers. Partin couldn't approach her because she was being "ushered" into the interview room.
The defendant claimed detectives didn't care about what she had to say at first.
"They only wanted their own answers," she said. "I felt pressured. I felt forced. I wanted to protect everybody. I felt bullied."
Partin said during testimony that she had trusted law enforcement at the time of the interview, and that her brother is a cop.
She insisted that she loved Hannah.
Partin's defense is leaning pretty hard on the victim's father Jason Wesche, and pointed out inconsistencies in his statements when he testified Tuesday.
#PartinTrial – Jason Wesche told police he went to Walmart the day before Hannah's fatal injuries to get milk. No milk was found in his house. The detective said he didn't lie, we expect the state to elaborate on re-direct

— Cathy Russon (@cathyrusson) April 8, 2019
#PartinTrial – Now under cross examination Wesche is being questioned about Hannah's black eye and other bruises. He said Partin told him about falls Hannah had taken. Hannah told him she fell on the gravel. pic.twitter.com/NsKZIP4r1v

— Cathy Russon (@cathyrusson) April 9, 2019
Jason Wesche attributed any inconsistent statements to him being under a lot of stress at the time of Hannah's fatal injuries.
His and Partin's lives were tied pretty close to together. He worked for a construction company owned by her father-in-law.
[Screengrab via Law&Crime Network]
Have a tip we should know? [email protected]