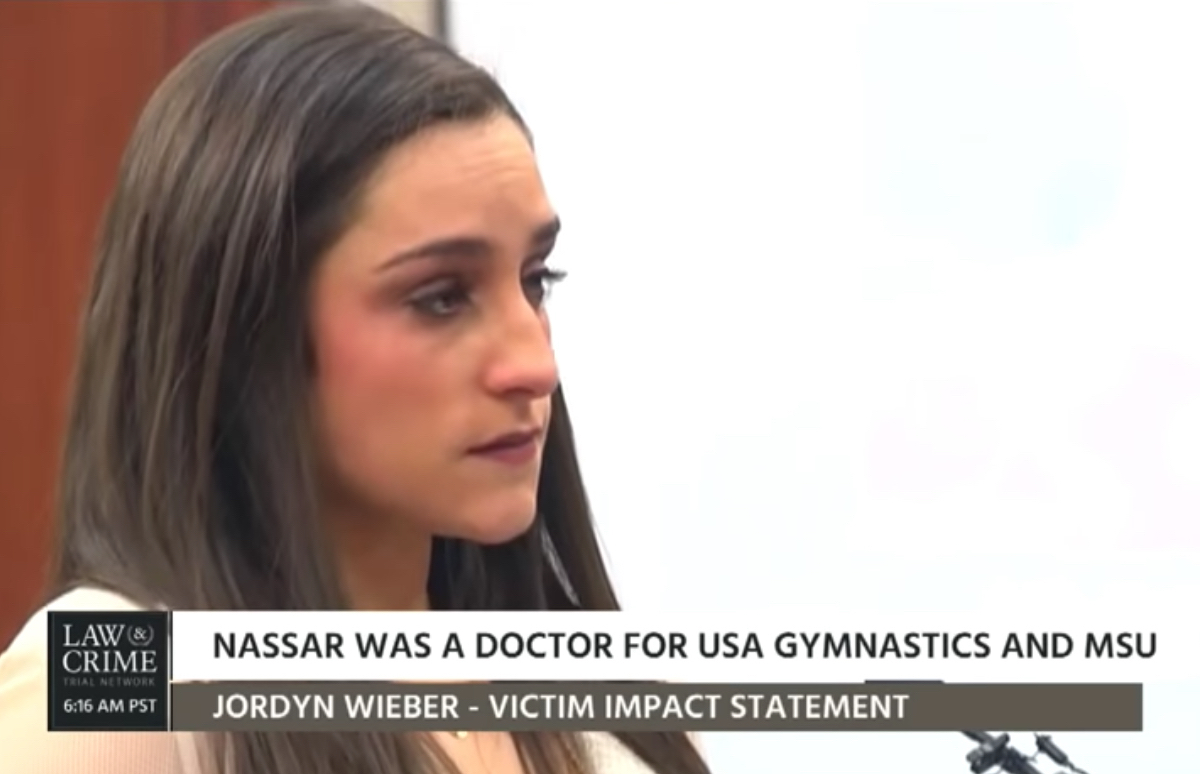 Olympic gold medalist Jordyn Wieber has filed a lawsuit Tuesday against Michigan State University (MSU) and USA Gymnastics (USAG) due to sexual abuse committed against her by former MSU and USAG doctor Larry Nassar.
Wieber's lawsuit, filed in the Los Angeles County Superior Court, also lists Nassar himself, former USAG president Steve Penny, former USAG chairman Paul Parrilla and 500 unnamed "Does" as defendants.
With this filing, Wieber joins more than 260 others in various lawsuits currently pending against MSU, USAG and others for their failure to prevent or put an end to Nassar's long-running system of abuse.
Wieber is also accusing some parties of directly working to conceal Nassar's conduct. The lawsuit alleges USAG "made a corporate decision to purge or otherwise destroy all medical records of victims of Nassar, including those medical records of Jordyn Wieber, in order to further conceal the sexual abuse of Nassar."
An excerpt of the lawsuit reads as follows:
Defendants actions allowed Nassar to remain in a position of influence and his unsupervised or negligently supervised conduct with minor participants and members made the molestation and abuse of minor participants possible.
"My teammates and I were subjected to Larry Nassar every single month at the national team training center in Texas. He was the only male allowed to be present in the athlete dorm rooms to do whatever he wanted. He was allowed to treat us in hotel rooms alone and without any supervision," Wieber said in a statement Tuesday. "Nobody was protecting us from being taken advantage of. Nobody was even concerned whether or not we were being sexually abused. I was not protected. My teammates were not protected."
"My parents trusted USA Gymnastics and Larry Nassar to take care of me and we were betrayed by both," she added. "And now, the lack of accountability from USAG and Michigan State, have caused me and many other girls to remain shameful, confused, and disappointed."
Law&Crime reached out to MSU and USAG for comment, but no response was forthcoming at the time of publication.
[image via screengrab/Law & Crime Network]
Follow Colin Kalmbacher on Twitter: @colinkalmbacher
Have a tip we should know? [email protected]