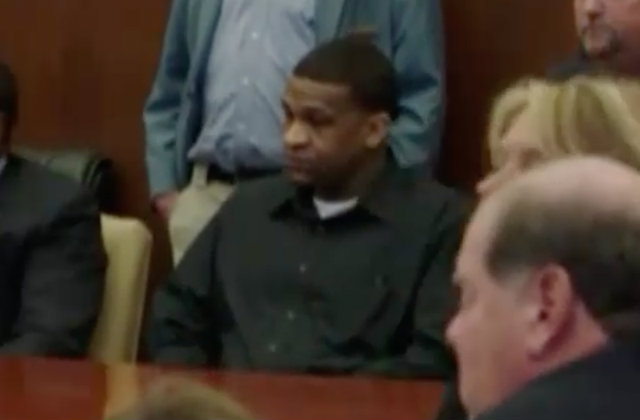 The jury in the Jessica Chambers murder trial is having trouble reaching a verdict. That's not exactly rare in controversial cases like this.
First, the jury announced it was deadlocked.  A while later, the jury announced that it had reached a verdict. When the judge examined the verdict slip, he asked the jurors if their verdict was unanimous. One blurted out that it was not. So, the judge sent the jury back to deliberate some more.
Then, a while after that, the jury came out and announced it had a verdict. The judge examined the verdict slip, handed it to the clerk, and asked the clerk to read the verdict.
That verdict?  Not guilty of capital murder.  But — wait! Things got even more complicated when the judge asked each juror to report back their vote. The verdict was split. It was not unanimous. Some jurors said they voted "not guilty," while some said "guilty."
#JessicaChambers – The jurors are split! Yet, they filled out the verdict form saying not guilty.

— LawNewz Network (@LawNewzNetwork) October 16, 2017
#JessicaChambers – Obvioulsy the jurors are confused on how to fill out the form. This appears to be a hung jury.

— LawNewz Network (@LawNewzNetwork) October 16, 2017
The judge — again — instructed the jury that its verdict must be unanimous. The charge, in some jurisdictions called a "dynamite charge" (because it's designed to break up something that is deadlocked) or an "Allen charge" (after the seminal 1896 U.S. Supreme Court case which examined the issue), may — or may not — result in an actual, unanimous verdict.
So it goes. Deliberations continue.
Prosecutors say Quinton Verdell Tellis lit on fire the car of 19-year-old Jessica Chambers, leading to her horrific death. Chambers died after receiving burns over 93% of her body. However, before she died, Chambers told several handfuls of first responders that a person named "Eric" or "Derrick" was her attacker. Investigators claim they eliminated all possible suspects that that name, and the state elicited testimony that she couldn't speak well due to her injuries and may have mispronounced the defendant's name.
To be quite honest, a lot of staffers here haven't seen anything like this happen before. Really!
#JessicaChambers – I have NEVER seen anything like this.

— Cathy (@CCLawNewz) October 16, 2017
"I've never seen anything like this before, but I'm frequently reminded as a student of reality that truth is, indeed, stranger than fiction," said LawNewz Network host Aaron Keller. He said he's surprised the defense hasn't moved for a mistrial on the record.
Senior Editor and former prosecutor Ronn Blitzer said there's "a lot" on this case he's never seen before.
It's worth mentioning — here are the Mississippi rules for mistrial. Keller is surprised that we haven't seen more motions for it.
From Mississippi Rules of Criminal Procedure re Mistrial:
#JessicaChambers pic.twitter.com/NVylK9EkqD

— Jay Johnson (@jayljohnson) October 16, 2017
LawNewz Network host Aaron Keller contributed to this report. 
Have a tip we should know? [email protected]