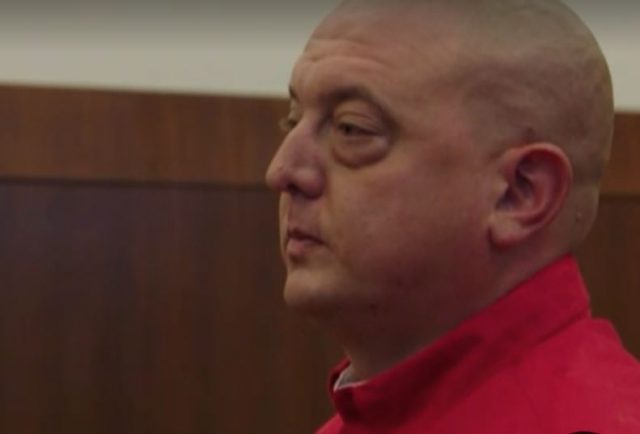 Earlier today, LawNewz reported on how freelance producer Melissa Jones posted a picture of a cotton stalk that another reporter apparently received as a gift from the judge in the Quinton Tellis murder trial in Batesville, Mississippi. Apparently, Major Barry Thompson from the Panola County Sheriff's Department didn't take too kindly to the post, as he threatened to arrest Jones and kicked her off county property.
Well, when LawNewz Editor-in-Chief Rachel Stockman heard that a government official ejected our producer from government property for exercising her free speech, she called Thompson to see if this was true. When he called her back, he wasn't too shy about admitting it.
WATCH AND LISTEN TO MAJOR BARRY THOMSON'S PHONE CALL WITH LAW NEWZ:


"Absolutely," Thompson said, when Stockman mentioned that he threatened to arrest Jones.
"All she did was post a picture on social media," Stockman pointed out. "She did not do anything illegal."
"No," Thompson readily admitted, "but her conduct, she is trying to make a racial issue out of something that has nothing to do with race."
Thompson couldn't point to anything that Jones herself did that had anything to do with race. He did mention LawNewz's article that framed the trial and the gift of cotton in the context of race, but that article was first published after Thompson already threatened and ejected Jones. Indeed, Jones' interaction with Thompson was part of that same story.
Stockman pressed Thompson on the constitutional issue at play here, as Thompson is a government official and restricted someone's speech on government property. "She has a First Amendment right to post what ever she wants, you can't tell her what she can and cannot post."
"I know the constitution very well m'am," he responded, "but she's not going to do it from my parking lot."
For those keeping score, Thompson flat out admitted that he was specifically restricting Jones from exercising free speech on government property.
Thompson went on to ask what the cotton had to do with Quinton Tellis, and Stockman said that Jones was reporting what was going on in court, and this happened in court. Thompson challenged LawNewz's story that Judge Gerald Chatham gave the gift to a white female reporter, saying that he was the one who made the delivery and that the judge had nothing to do with it. When Stockman challenged asked Thompson to repeat this, the call ended. Several sources tell LawNewz that the cotton stalk was given to the female reporter on the request of the judge.
This is an opinion piece. The views expressed in this article are those of just the author.