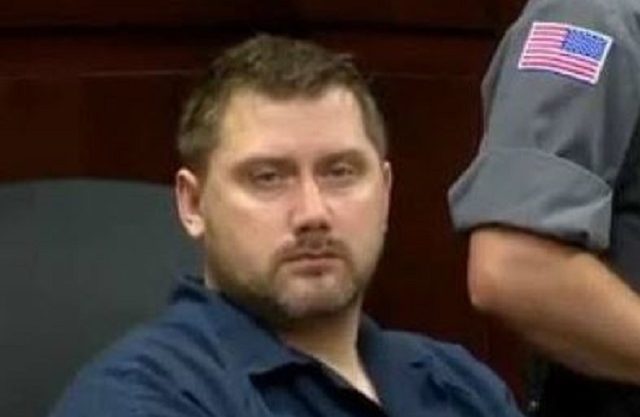 The teenage girl whose escape from a moving vehicle broke open the investigation of two other cases took the stand in the trial of Jeffrey Willis for the murder of Rebekah Bletsch. Bletsch was killed in 2014, two years before the teen's alleged kidnapping, the investigation of which led officers to Willis. While investigating Willis, cops found a gun that matched shell casings at the scene of Bletsch's death, and computer files related to Bletsch labeled with her initials.
Now 17, the girl recalled what happened on April 15, 2016. She was on her way home from a party early in the morning after admittedly drinking alcohol and smoking marijuana.
"A van pulled up and asked me if I needed a lift and I asked to use his cell phone," she recalled, saying a silver van with one occupant pulled up alongside her. She later identified that person as Jeffrey Willis and identified the van from a picture shown in the courtroom.
"He told me to get into the car … I could use his phone if I got into the car," she said, noting that she saw Willis with a flip phone.
"When I got in, he rolled up the window and locked the door," she said. She stated that when she asked Willis to roll the window down, he obliged, but when she asked to use the phone, he said no, claiming the phone was dead.
She said Willis started driving in a direction that was away from where she wanted to go, and stared at her, making her feel "creeped out." He then took out a gun that had an orange tip.
At that point, she said, she opened the door of the van and jumped out. The court viewed images of her injuries, with deep cuts and bruises on various parts of her body. She ran away screaming for him not to kill her, noticing that he had exited the van. He said it was just a joke, she said, as she ran away to a stranger's house.
This testimony was particularly significant in the Bletsch case because it was the same van that the teen was in that connected Willis to Bletsch's murder. Prosecutors found the gun linked to her murder in the van.  By identifying Willis as the driver of the van, and identifying the van itself as the one she was in, she helped prosecutors establish why Willis is allegedly the same person who shot and killed Bletsch.
The kidnapping investigation also provided evidence connecting Willis to a second murder, that of Jessica Heeringa in 2013. Willis is set to face a second trial for the teen's kidnapping and Heeringa's death.
Have a tip we should know? [email protected]