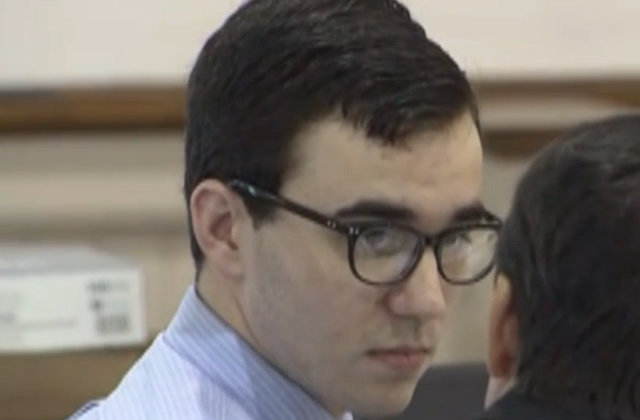 Eric Campbell was facing the death penalty after his conviction for the murders of Jerome Faulkner, 73, and Dora Faulkner, 62, but a jury instead decided a life sentence was more appropriate. Campbell was found guilty of aiding his father, Edward Campbell in fatally stabbing the couple in their home in 2014, setting their house on fire, stealing their truck, and taking off with their bodies.
In addition to first-degree murder, Campbell was convicted of burglary, robbery, arson, and cruelty to animals, for a crime spree that he and his father committed, traveling through several states, peaking with the Faulkners' murders.
Eric Campbell's defense argued that he wasn't a willing participant in the acts. They claimed that Campbell was abused by his father and pressured into going along with Edward's plan. He didn't kill the Faulkners, the argument went, and he was too afraid to stop his father from doing it. Edward Campbell, meanwhile, was never held accountable, as he killed himself while incarcerated as a pre-trial inmate in 2015.
While the jury didn't buy Campbell's defense enough to acquit him, they did have mercy on him when deciding his sentence. Instead of deciding that he should die for his actions, they recommended that he spend the rest of his days in prison.
Have a tip we should know? [email protected]