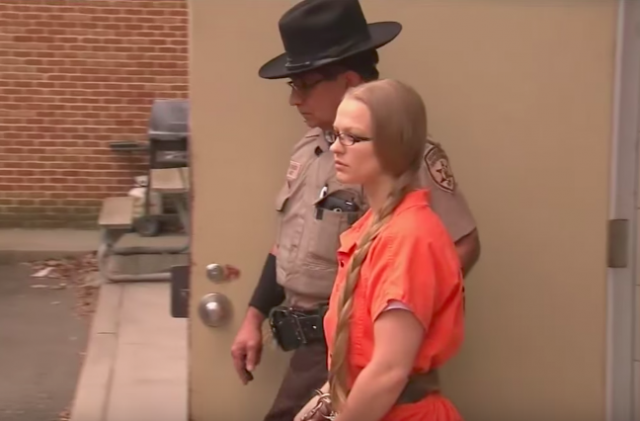 GOSHEN, N.Y. (AP) — A woman who admitted to causing her fiance's death by removing a plug from his kayak before a Hudson River outing was sentenced Wednesday to up to four years in state prison.
Angelika Graswald, 37, received a sentence Wednesday in Orange County Court of 16 months to four years. She pleaded guilty last summer to criminally negligent homicide.
Graswald was originally charged with second-degree murder and manslaughter in the death of 46-year-old Vincent Viafore, of Poughkeepsie, who drowned while the couple was kayaking in April 2015.
Graswald, a Latvian national, admitted to pulling out the plug on Viafore's kayak before they set out on the river on a day when conditions were dangerous.
The Poughkeepsie Journal reported that her lawyer, Richard Portale, had said before the sentencing that because Graswald has been in jail since her arrest she could be released on parole in late December. After the sentencing he reiterated that estimate outside the courthouse, where he read a statement by Graswald.
"I loved Vince very much and miss him terribly," Portale said while reading from the written statement. "I don't believe I was treated fairly. This entire process was incredibly one-sided and unjust."
Graswald could face deportation after her sentence is completed, prosecutors said.
Prosecutors said Graswald, also of Poughkeepsie, plotted to kill Viafore to collect some of the $250,000 from his life insurance policies. The couple went kayaking on April 19, 2015, a windy day when the river conditions were cold and rough. Viafore wasn't wearing a life vest or wetsuit when his kayak began sinking after Graswald secretly removed a drain plug, authorities said.
After watching him drown, Graswald was rescued by emergency crews and reported her fiance missing. His body was recovered nearly a month later.
By then Graswald was already in jail, charged with murder. The charge came after prosecutors said the missing plug from Viafore's kayak was found in the car Graswald was driving.
"My brother did not deserve to have his life end this way," Viafore's sister, Laura Rice, said in a pre-sentence victim impact statement. "Our family feels Angelika should be held accountable for the actions she has admitted to where a short four year sentence does not seem just."
[Image via screengrab]
Have a tip we should know? [email protected]