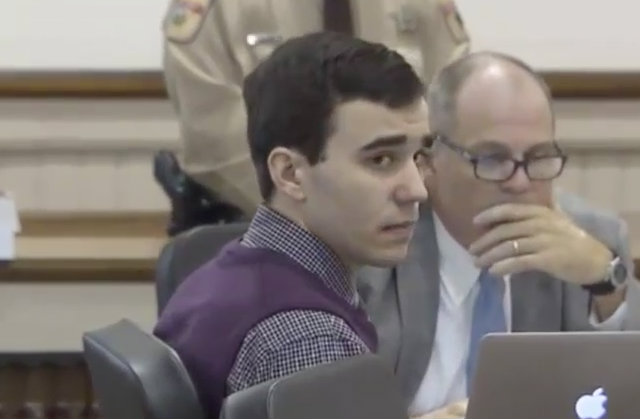 The jury in the Eric Campbell murder trial is halting deliberations until late August, after a juror was in a car accident. The jury had been in the midst of deliberations last week, when the same juror claimed she couldn't go on due to anxiety. The judge planned on taking the weekend to think about what to do, but now that the juror has another reason for being unable to deliberate, the case is now put on hold until August 28.
When the juror first brought up her anxiety issue, there was concern over whether this would result in a mistrial. If dismissed, that would leave the jury with 11 people to deliberate, which would be enough to keep going if all parties agreed to it. Campbell's defense attorney said at the time that he wasn't particularly comfortable with either option. While there are alternate jurors, North Carolina rules prevent bringing them in during deliberations. Should the current jury reach a guilty verdict, an alternate would be permitted to step in when they decide whether or not to sentence Campbell to death.
With the juror physically out of commission due to surgery after the accident, the judge still has not called for a mistrial, instead saying that he will give her time to recover. The juror stated that while she would rather not participate in the trial anymore, she will if need be, according to local WRAL.
"I know this is very important," she says, of continuing her jury duty. "If I have to do it, I will do it. But I'd prefer not to." #WRAL

— Sarah Krueger (@WRALSarah) August 2, 2017
Stay with LawNewz.com and the LawNewz Network for more on this case.
Have a tip we should know? [email protected]