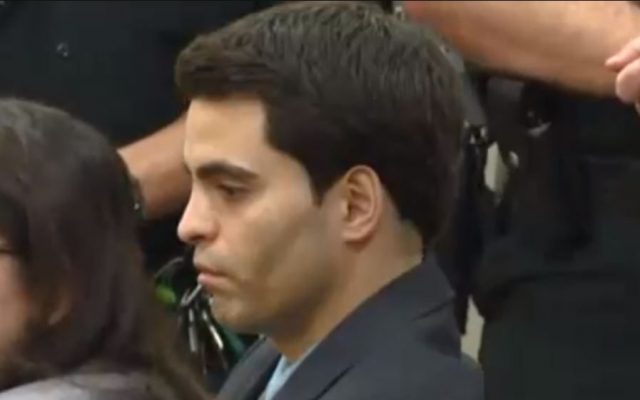 The jury in the Adam Matos quadruple murder trial has reached a decision, finding him guilty of four counts of first degree murder. Matos was charged with murdering his ex-girlfriend Megan Brown, her new boyfriend Nicholas Leonard, as well as her parents Margaret and Gregory Brown, in 2014.
Matos's defense didn't even put forward a theory of the case until late in the trial, opting to hold off on opening statements until after the prosecution rested. The defense eventually claimed that Matos did commit the killings, but acted in self-defense. Matos himself took the stand, describing in grisly detail how he killed all four people, in some cases using a gun, in others a hammer.
The defense provided reasons for other questionable elements of the state's case as well. Matos left the victims' bodies in the house to decompose and failed to clean the home for days because he had "paralysis of the soul," one defense attorney claimed. The defense also argued that Matos didn't flee the scene right away because he didn't do anything wrong and, therefore, "never tried to get away."
The prosecution provided evidence that after the killings, Matos proceeded to sell items from the house, including victim Margaret Brown's purebred dogs, which went for the low price of $50 each. The defense said that the low price was to ensure that Matos could find other people to properly care for the animals.
The jury was not swayed by Matos' testimony, finding him guilty of the top charges for all four victims. Since he is guilty of first degree murder, the trial will now move to a penalty phase to determine whether Matos will get the death penalty or life in prison. That phase will begin on Monday.
Have a tip we should know? [email protected]