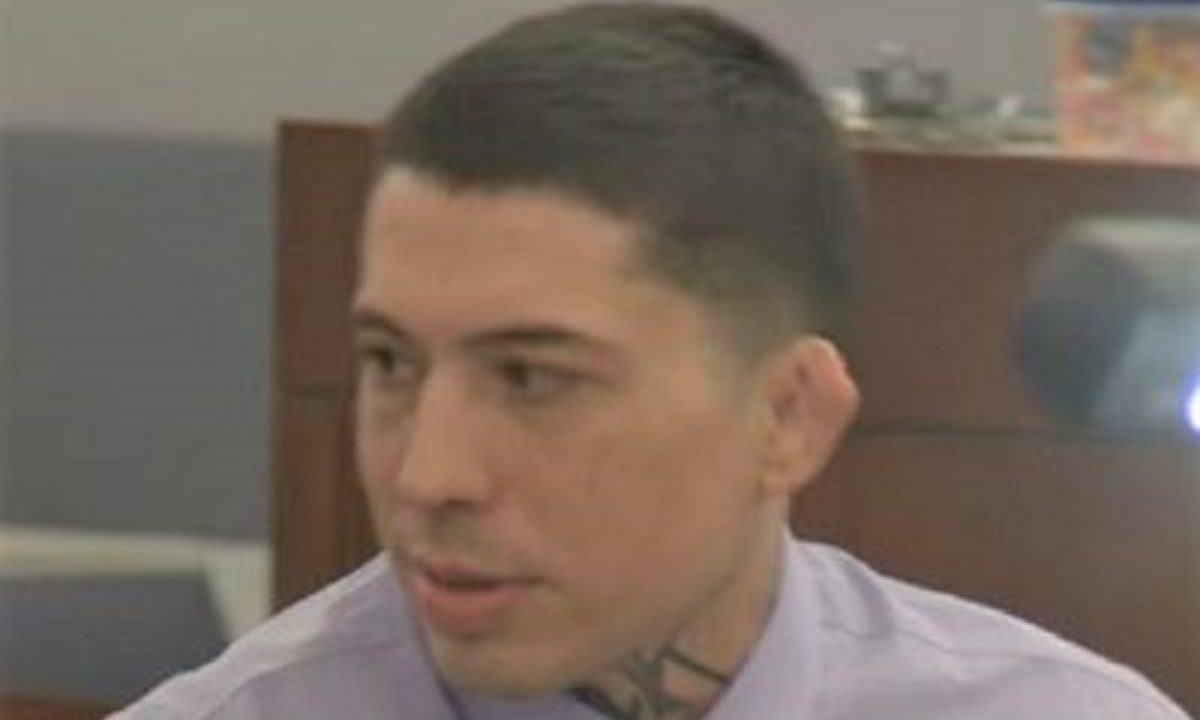 The former mixed martial arts fighter whose legal name is War Machine (originally Jonathan Koppenhaver), has apparently found love while in prison serving a life sentence.  War Machine was convicted on charges related to the assault of his ex-girlfriend Christine Mackinday, (also known as adult film star Christy Mack), and Corey Thomas, whom he found in her bedroom.
TMZ reported that War Machine is engaged to Ashley Farrington, 30, a woman who started writing to him as a pen pal in the summer of 2017. She then started visiting him, according to "family sources close to Ashley." The ex-UFC fighter is said to have asked her to marry him in the form of a poem he wrote to her, and she accepted.
War Machine was sentenced to life in prison in June of last year after an emotional trial that included chilling testimony from Mackinday, who described how she was beaten and sexually assaulted by War Machine in August 2014. Thomas also testified, telling the jury how War Machine attacked him, putting him in the same hold that he has used to make professional fighters submit.
According to the gossip site, the couple won't have a chance to get very close, since Nevada doesn't allow prisoners to have conjugal visits. That means they'll be able to have a ceremony and a hug. Anything else would have to wait for if and when he gets parole, which he isn't eligible for until 36 years after his sentencing. That means that War Machine will be 71 by the time he gets that chance, and there's no guarantee that he would be granted his release.
During War Machine's sentencing hearing, Mackinday pleaded with the judge to keep him in jail.
"When he gets out, he will kill me," she said.
[Image via Las Vegas Review-Journal screengrab]
Have a tip we should know? [email protected]