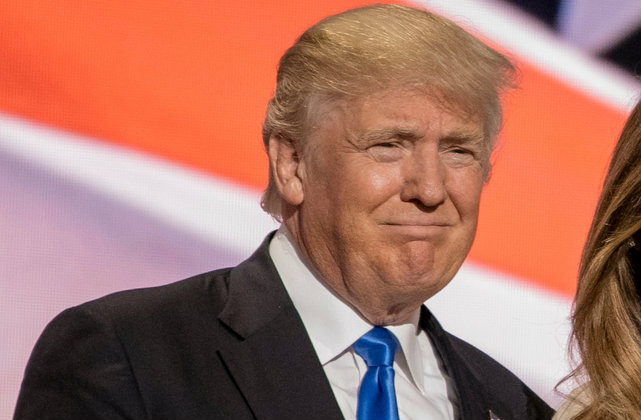 The presidential Twitter account is far beyond famous. Donald J. Trump's tweets more or less propelled him to political prominence in the first place. His posts on the micro-blogging site frequently stole headlines during the 2016 presidential election. Now, the president's use of Twitter is arguably instrumental for attempting to make sense out of his increasingly chaotic administration.
Now, however, Trump's generous use of the site's block feature could eventually land him in legal trouble of the Constitutional variety.
A federal judge in Virginia ruled last week that a county politician who blocked a constituent from accessing their Facebook page was in violation of the First Amendment. Brian Davison, the plaintiff in the case, brought a suit against Loudoun County Board of Supervisors Chairwoman Phyllis Randall once Randall blocked him in retaliation for criticism of local officials he had posted on her page sometime last year.
Judge James Cacheris found Randall's behavior at odds with the First Amendment because an elected member of the government's public social media page operates as a public forum for speech. Randall used her page to solicit questions and comments from her constituents. Cacheris wrote:
"The suppression of critical commentary regarding elected officials is the quintessential form of viewpoint discrimination against which the First Amendment guards."
Trump, who has roughly 35 million followers on Twitter, frequently blocks users from accessing his tweets–typically after they have criticized him or his policies. Some users, however, mysteriously find themselves blocked by the president even if they've never interacted with him.
Thus, in line with the reasoning used in Cacheris' opinion last week, Trump's block-heavy behavior–if directed at American citizens or those in the United States–would very likely be found Constitutionally infirm.
Unfortunately for the president, there's already a lawsuit on more or less the same grounds currently working its way through the legal system. The Knight First Amendment Institute filed a lawsuit accusing Trump of First Amendment violations on behalf of multiple Twitter users earlier this month.
[image via mark reinstein/Shutterstock]
Follow Colin Kalmbacher on Twitter: @colinkalmbacher
Have a tip we should know? [email protected]